USDA Announces $1.3B Fund for Female, Hispanic Farmers Claiming Discrimination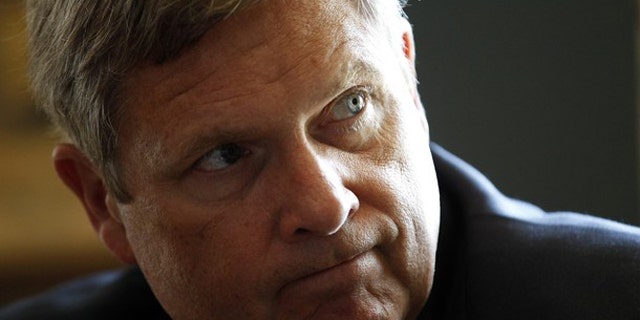 NEWYou can now listen to Fox News articles!
The Obama administration plans to distribute $1.3 billion to female and Hispanic farmers who claim they were discriminated against by the federal government.
The U.S. Department of Agriculture announced a process for distributing the money Friday. The move comes after Congress approved a separate $4.6 billion settlement for black and Native American farmers who claimed discrimination.
Though some lawmakers alleged the claims process for black farmers was rife with fraud, the administration has pushed to extend settlement money to other minority groups.
"The Obama administration has made it a priority to resolve all claims of past discrimination at USDA, and we are committed to closing this sad chapter in USDA's history," Agriculture Secretary Tom Vilsack said in a statement Friday. "Women and Hispanic farmers and ranchers who allege past discrimination can now come forward to participate in a claims process in which they have the opportunity to receive compensation."
The administration first offered that settlement in May.
The farmers and ranchers in all these cases claim they were discriminated against over a period of decades when trying to obtain USDA farm loans. The Hispanic and female farmers have been seeking restitution in court since shortly after the black-farmers case was filed more than a decade ago.
The USDA-announced claims process would provide at least $1.33 billion, plus another $160 million for debt relief. The USDA said the system would provide up to $50,000 to any Hispanic or female farmer "who can show that USDA denied them a loan or loan servicing for discriminatory reasons" between 1981 and 2000.
But critics say that, in the case of the settlement process for black farmers, some of the claimants didn't have to prove much in order to receive the payments. Lawmakers who raised concern said whistleblowers from the Department of Agriculture had come to them in confidence to warn that the money is going to claimants who don't deserve it -- a charge the USDA denies.
The $4.6 billion settlement approved late last year marked the second round of payments for black farmers who claimed they were discriminated against. The government had paid out about $1 billion before that.