US sending more troops, aircraft to hunt Ugandan warlord Kony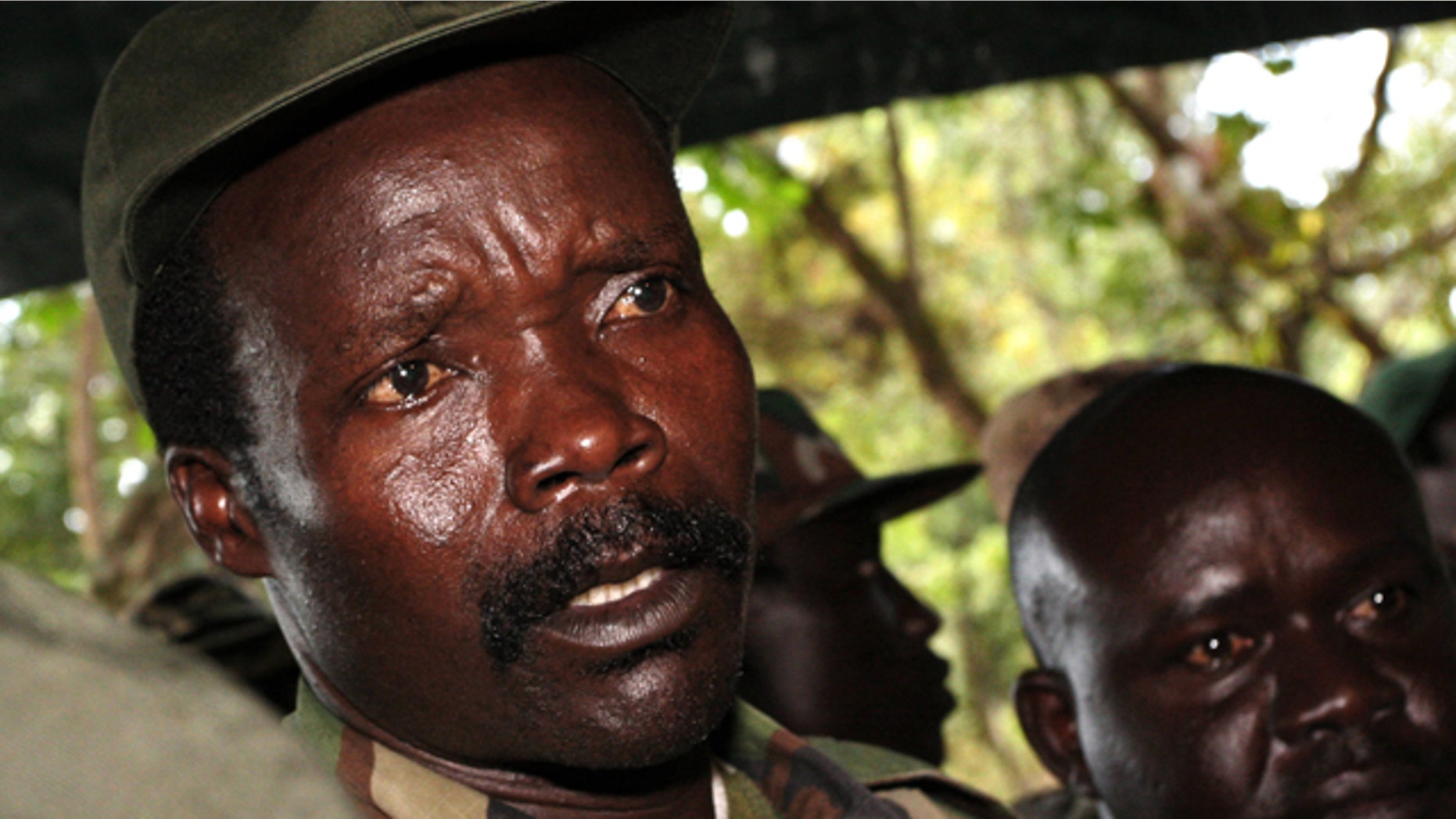 President Obama is committing more military resources, including aircraft and special operations forces, to the hunt for notorious African warlord Joseph Kony.
Early Monday, the White House confirmed a Washington Post report that the U.S. was sending "associated support personnel," and a "limited number" of CV-22 Osprey aircraft to assist local forces in their long-running battle against Kony's Lord's Resistance Army, or LRA. Obama sent about 100 U.S. troops to help the African forces in 2011.
The administration did not specify how many troops and aircraft would be sent to Africa, but the Post reported that the president had ordered four Osprey aircraft and 150 Air Force special operations members and airmen to Uganda.
National Security Council spokeswoman Caitlin Hayden told the Associated Press that the aircraft would be based in Uganda but will be used in LRA-affected areas of the Central African Republic, Congo and South Sudan to support the African Union's regional task force.
"The deployment of these aircraft and personnel does not signify a change in the nature of the U.S. military advisory role in this effort," Hayden said. "African Union-led regional forces remain in the lead, with U.S. forces supporting and advising their efforts."
The LRA is accused by the United Nations and human rights groups of killing and mutilating innocent civilians and kidnapping thousands of children, forcing them to be soldiers and sex slaves.
The Associated Press contributed to this report.