US pressures China to do more about North Korea's nuclear program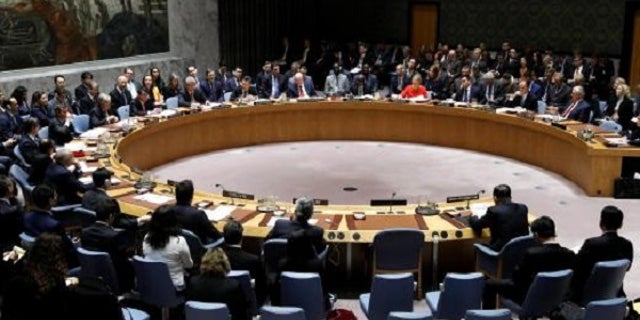 The United States is calling for tougher sanctions against North Korea in a new draft resolution given to China.
The document, a call for pushing global sanctions against the rogue nation, was given to Beijing last week, in hopes of having a vote in the U.N. Security Council this week, Reuters reported, citing information from a Western diplomat.
China – the primary oil supplier to North Korea – is the rogue regime's largest trading partner. North Korea's refined petroleum is capped off by previous U.N. sanctions at 2 million barrels a year.
But although China has backed previous rounds of sanctions against North Korea, the U.S. has criticized China for not taking a harder stance.
At a joint press conference Tuesday in Canada, U.S. Secretary of State of State Rex Tillerson and Canadian Foreign Minister Chrystia Freeland announced their countries' intention to co-host a meeting of foreign ministers Jan. 16 as a "demonstration of international solidarity against North Korea's dangerous and illegal actions."