US may get tougher against China trade policies
The Trump administration is signaling it intends to take a harsher stance on trade issues than it has during its first six months.
The U.S. is considering using rarely invoked U.S. trade laws to fend off China's demands that foreign companies share their technology in return for access to the country's vast market.
The move is prompted by discontent among U.S. businesses, which have grown frustrated with China's trade and market access practices, the Wall Street Journal reported.
Those practices have helped position China to become a global leader in emerging technologies, such as microchips and electric cars, the New York Times reported.
The U.S. policy shift also may reflect White House frustration that it hasn't received the help it hoped for from China in addressing North Korea's nuclear ambitions.
But a senior Chinese official said Monday there was no link between North Korea's nuclear program and China-U.S. trade, Reuters reported.
Meanwhile, trade ministers from China and other nations -- including Brazil, Russia and India -- concluded a conference in Shanghai on Wednesday, agreeing to promote international cooperation and oppose "trade and investment protectionism," Reuters reported.
A source familiar with the U.S. discussions said the Trump administration planned to employ Section 301 of the Trade Act of 1974, which allows Washington to investigate China's trade practices and, within months, raise tariffs on imports from China, or impose other sanctions.
Section 301 was used frequently in the 1980s to combat Japanese imports of steel, motorcycles and other items, but less frequently after the World Trade Organization was founded in 1995, Reuters reported.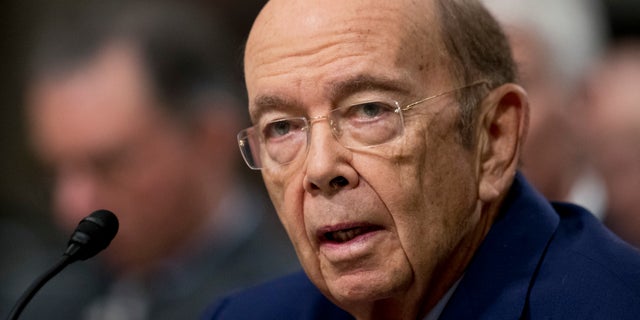 The new investigation would focus on China's alleged "forced technology transfer policies and practices," the source said, adding that the Trump administration could launch the probe as soon as this week.
One question not yet answered is whether the Trump administration would work with the WTO or seek to impose penalties on China without relying on the international body, the Wall Street Journal reported.
On Monday, U.S. Commerce Secretary Wilbur Ross wrote an op-ed in the Wall Street Journal, assailing China and the European Union for "formidable nontariff trade barriers" and asserting the U.S. would use "every available tool" to combat those barriers.
This story includes reporting from the Associated Press.