US farmers concerned Trump's trade war with China will hurt them
Douglas Coleman is a soybean farmer who tends 5,000 acres in 10 different counties in Virginia. On the day Fox News caught up with him, high winds meant that he had to put off fertilizing for another day. It was yet another frustration thrown to him by Mother Nature.
A bigger frustration is coming from Washington and Beijing. The prospects of a looming trade war between the U.S. and China has already hurt many farmers.
The Washington Post reported that earlier this month, "in the hours after China floated a levy on soybeans, futures prices dropped 4 percent, or 40 cents, to $9.97 a bushel, approaching the break-even point on many farms."
It may get worse.
"It would put some people out of business, including maybe ourselves. We can't just keep going without nothing," Coleman said.
Coleman is hardly alone. Farm state lawmakers are hearing an earful from farmers who are heavily dependent on exports.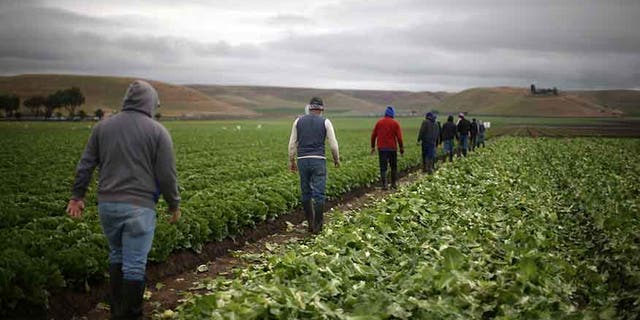 Last week, many of those lawmakers met at the White House with President Trump, warning him of the potential for widespread economic damage to rural America if a trade war erupts.
"About one in five jobs are tied to trade, whether through manufacturing of agricultural machinery, or commodities, and so forth. So we really feel the brunt of that in our communities," Iowa Sen. Joni Ernst, R-Red Oak, told Fox News.
In anticipation of Chinese retaliation, the Trump administration floated a proposal to soften the blow to American farmers. White House Press Secretary Sarah Huckabee Sanders told reporters in early April that the president has, "asked the Department of Agriculture to protect our farmers and we will present a plan on the specifics of that shortly."
Chairman of the Senate Agriculture Committee, Kansas Sen. Pat Roberts, R-Topeka, believes farmers don't want another subsidy, that they want access to more export markets. He conveyed that to U.S. Trade Representative Robert Lighthizer, after Lighthizer told the House Ways and Means Committee that counter retaliation is a good idea in the face of China's unfair trade practices.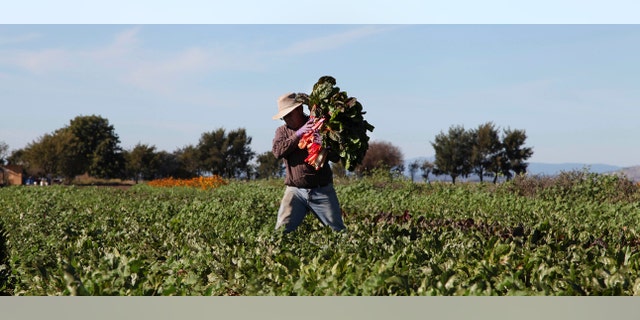 "Ambassador Lighthizer, my message to you is simple: In 2018, USTR's trade agenda must include a focus on returning the United States to reliable supplier status, and USTR must actively pursue new markets to sell our products," Roberts said.
Mary Marchant of Virginia Tech's Department of Agriculture and Applied Economics told Fox a trade war will hurt both countries.
"We need China. China needs us. We have a synergistic relationship. China is very important to U.S. agriculture and it is my sincere hope that this situation will be de-escalated," she said.
At the White House last week, Ernst was among those who encouraged the president to consider re-engaging in the Trans Pacific Partnership.
"I have long, long been pushing for TPP. I see it not just an advantage for our farmers and ranchers and getting our commodities into those Pacific nations but I also see it as a matter of national security," she said.
Just days later, President Trump broached the subject of re-entering an "improved" TPP. But Trump still holds to his view that American farmers are willing to make sacrifices to get China to compete fairly. On April 12, he said farmers, "know what I'm doing. They all agreed. They all said, "Look, we may have to take a little bit of a hit."