US denies cooperation with Iran against ISIS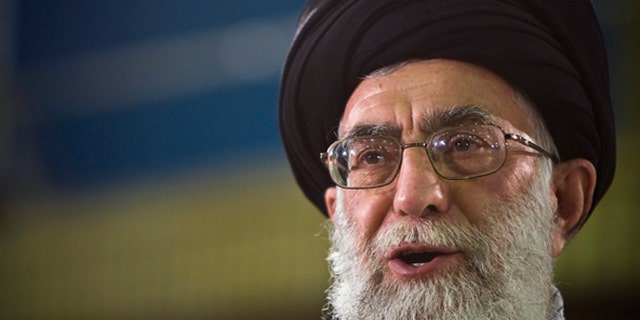 The State Department said Friday it was not coordinating military action or sharing intelligence with Iran, despite an earlier report claiming Iran's supreme leader had authorized his top military commanders to work with United States, Iraqi and Kurdish forces to fight terror group ISIS.
BBC Persian reported Friday that Ayatollah Ali Khamenei had told his top commander Major General Qasem Soleimani to coordinate military operations against the extremist Sunni Islamic State group.
The reported comments would mark a surprising reversal for Iran which has traditionally opposed America's involvement in Iraq.
Though State Department spokeswoman Marie Harf repeatedly denied U.S. officials were working with Iran in a military or intelligence capacity, she did say that the U.S. was open to "engaging Iranians" -- though she did not specify what that meant.
Iran's Foreign Ministry spokeswoman Marzeiyeh Afkham also denied BBCˈs report on Iranˈs move to cooperate with the U.S. against the Islamic State in Iraq.
In the past, Iran has opposed America's involvement in Iraq.
However, last week U.S. airstrikes helped Iranian-backed Shia militia and Kurdish forces break a two-month siege by Islamic State in Amerli.
The Islamic State had zeroed in on Amerli in northern Iraq because of its large Shiite Turkmen population, seen by the group as apostates.
Soleimani was sent to Iraq in June to head up a 150-man unit to help Iraqi forces fight the Islamic State, after the jihadist group started to take over large parts of the country. He was the same military general who orchestrated a Shia insurgency against U.S.-led forces in Iraq in 2003.
Earlier this week, President Obama deployed another 350 military personnel to Baghdad to provide security at the U.S. Embassy and other government-related facilities there.
The decision brings the additional U.S. diplomatic security contingent to 820. Defense officials say that when the additional Marines arrive, they will bring the total number of U.S. troops in Iraq to 1,213.