Unemployed Indiana Mom to Sell Obama Letter to Help Pay Bills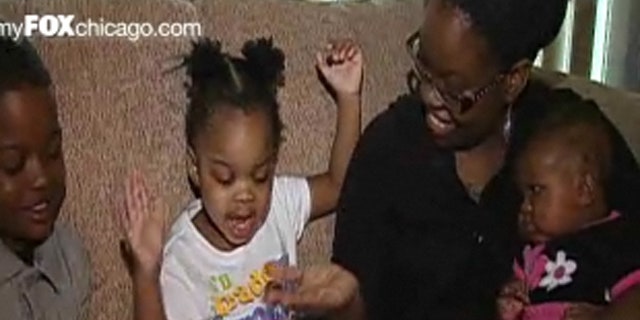 A cash-strapped Indiana mother is selling a handwritten letter that was sent to her from President Obama to help pay off some of the mounting bills that tend to come after being out of work for six months, MyFoxChicago.com reported.
Destiny Mathis, a surgical technologist and mother of three, sent an encouraging letter to the president because of the criticism she watched him receive about his handling of the economy and unemployment, the station reported.
Ironically, when Mathis sent the letter, she was unemployed and just saw her boyfriend walk out on her just before her 3-month-old was born.
Obama, apparently touched by the letter, responded with a letter of his own. In it, he called her a "positive spirit" and said that he was "rooting for her."
But rooting for someone doesn't pay the bills. And although Mathis framed the letter and called it one of her most prized possessions, she has to sell it on the Internet. She's asking for $11,000.
"Us staying together as a family is a lot more important than a letter," she said.
Mathis is not the only person turning an Obama letter into a payday.
Jennifer Cline, 28, from Michigan, similarly wrote the president about how she lost her job along with her husband. She eventually developed skin cancer, and had to sell the supportive letter from Obama for $7,000 to an autograph dealer, the New York Post reported.