Undocumented Immigrant Worker Plan Backed by Kansas Tourism Group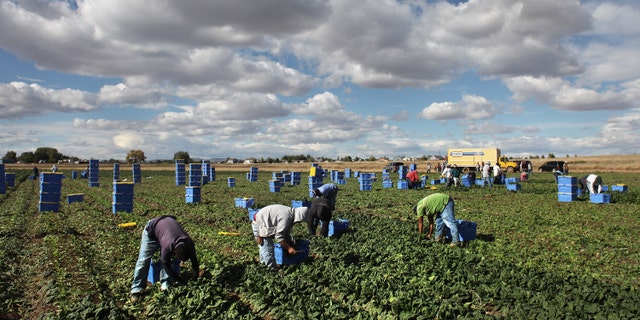 TOPEKA, Kan. – The trade group for travel and tourism businesses in Kansas threw its support behind an effort to start a state program aimed at placing undocumented immigrants into hard-to-fill jobs like farm work.
The Travel Industry Association of Kansas says it became the latest to join a coalition pushing state legislators to create such a program to address worker shortages in some industries. The coalition includes the Kansas Chamber of Commerce and agriculture groups.
A bill filed with the Kansas state legislature would create a guest worker program for hard-fill-jobs in the agriculture industry.
The bill appears to enjoy the support of U.S. Secretary of Agriculture Tom Vilsack, who referred to farm work as the "gateway" to the American Dream for many migrants during a speech at Kansas State University earlier this month, according to the Topeka Capital-Journal.
"We've got a broken immigration system in this country," Vilsack said, according to the Capital-Journal. "And we ought to have the guts to fix it."
The travel association also says it wants to prevent harm to the tourism industry that might occur if legislators enact tough laws aimed at cracking down on illegal immigration.
Hotels and convention centers in Arizona lost millions in revenue after passing its controversial immigration law in 2010, as several organizations canceled events in the state to protest the law.
The Kansas legislature considered a spate of bills this year aimed at solving immigration problems --some by softening policy, some by cracking-down on illegal immigration. The proposals have divided Republicans, pitting immigration hard-liners against pro-business groups.
Based on reporting by the Associated Press.
Follow us on twitter.com/foxnewslatino
Like us at facebook.com/foxnewslatino