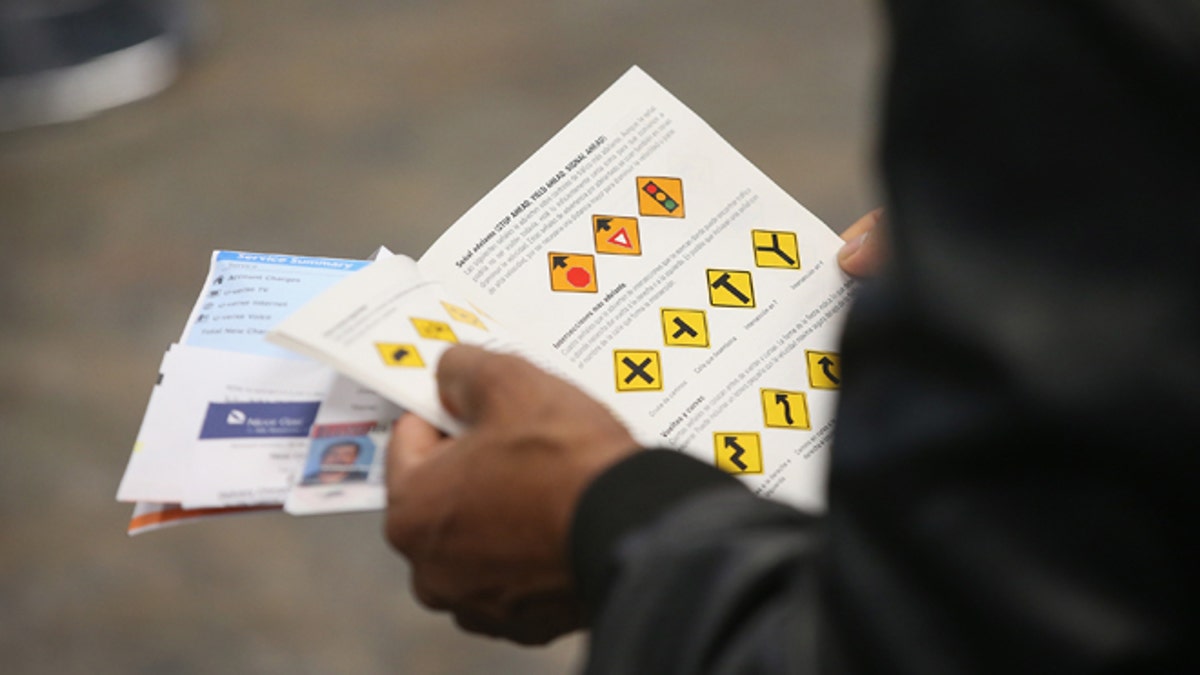 PHOENIX (AP) – A federal judge granted a permanent injunction Thursday affirming the ability of young immigrants protected from deportation to obtain an Arizona driver's license.
The ruling by U.S. District Judge David Campbell came exactly one month after the so-called DREAMers began getting driver's licenses in Arizona for the first time.
Arizona was one of the last states where officials refused to issue driver's licenses to young immigrants who were brought to the U.S. illegally as children but allowed to remain under a 2012 Obama administration program.
Former Arizona Gov. Jan Brewer, a Republican, waged a lengthy legal battle over the program.
Courts ruled against Arizona on several occasions and cleared the way for licenses to be issued starting Dec. 22.
Four days earlier, a preliminary injunction issued by Campbell barred Arizona from enforcing Brewer's license policy.
The president's policy applies to people younger than 30 who came to the U.S. before turning 16, have been in the country for at least five continuous years, are enrolled in or have graduated from a high school or equivalent program, or have served in the military.
In the nation's most visible challenge to Obama's deferred-action program, Brewer issued an executive order in August 2012 directing state agencies to deny driver's licenses and other public benefits to immigrants who get work authorization under the Obama policy.
Her attorneys have argued that the decision grew out of liability concerns and the desire to reduce the risk of the licenses being used to improperly access public benefits.
Young immigrants said the policy made it difficult or impossible for them to get essential things done, such as going to school, work or the store.
Daniel Scarpinato, a spokesman for Gov. Doug Ducey, who took office Jan. 5, said, "We are reviewing the ruling."