U.S. Secret Service employee arrested for sending lewd photos, messages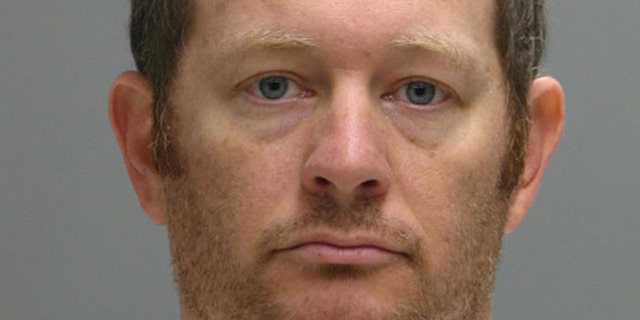 NEWYou can now listen to Fox News articles!
A U.S. Secret Service employee was arrested for sending naked pictures of himself and lewd messages over the Internet to a state police officer posing as a 14-year-old girl. Some of those communications allegedly took place while he was on the job at the White House.
Lee Robert Moore, 37, of Maryland, was arrested on charges brought by the Delaware State Police, including solicitation of a minor, on Nov. 9, according to newly released court documents. His security clearance has been suspended, and he has been placed on leave pending the outcome of the case, according to a Secret Service spokesperson.
The Secret Service said he was not an agent but was an employee, although the nature of his job was not immediately clear.
According to the indictment filed by an undercover agent with the investigative branch of the Department of Homeland Security, an officer from theDelaware Child Predator Task Force created a profile of a 14-year-old girl on two online apps called "Meet24," and "Kik," which allow users to transmit messages and images as well as voice and text messages.
"Rob," who according to the indictment turned out to be Moore, rose to the bait, starting a chat session and sending a photo. Through a subpoena, the feds were able to access Moore's subscriber information and IP address. By the time they issued the indictment, Moore had allegedly sent naked, sexually suggestive photos, engaged in sexually explicit chats, and suggested they meet in person.
The investigation eventually tied him to his Facebook page and they were able to make a positive identification. The indictment says that Moore is married and lives in Church Hill, Md.
Upon his arrest, according to the court documents, Moore admitted to engaging with the "girl," and sometimes while he was on the job at the White House. He also reportedly admitted to using "Meet24." to "communicate with numerous other users whom he believed to be minor, teenage girls," as he had a particular interest in 14-year-olds.
All Secret Service-issued equipment was retrieved from Moore, and his access to all Secret Service facilities has been terminated, according to the spokesperson. This is one in a string of scandals that the Secret Service has had to deal with over the last several years, the most recent being a March scandal involving two off-duty agents who allegedly showed up drunk to an active investigation at the White House.
Fox News' Matthew Dean contributed to this report