U.S. Planning to Overhaul Broadcasts to Cuba To Make Them Less Confrontational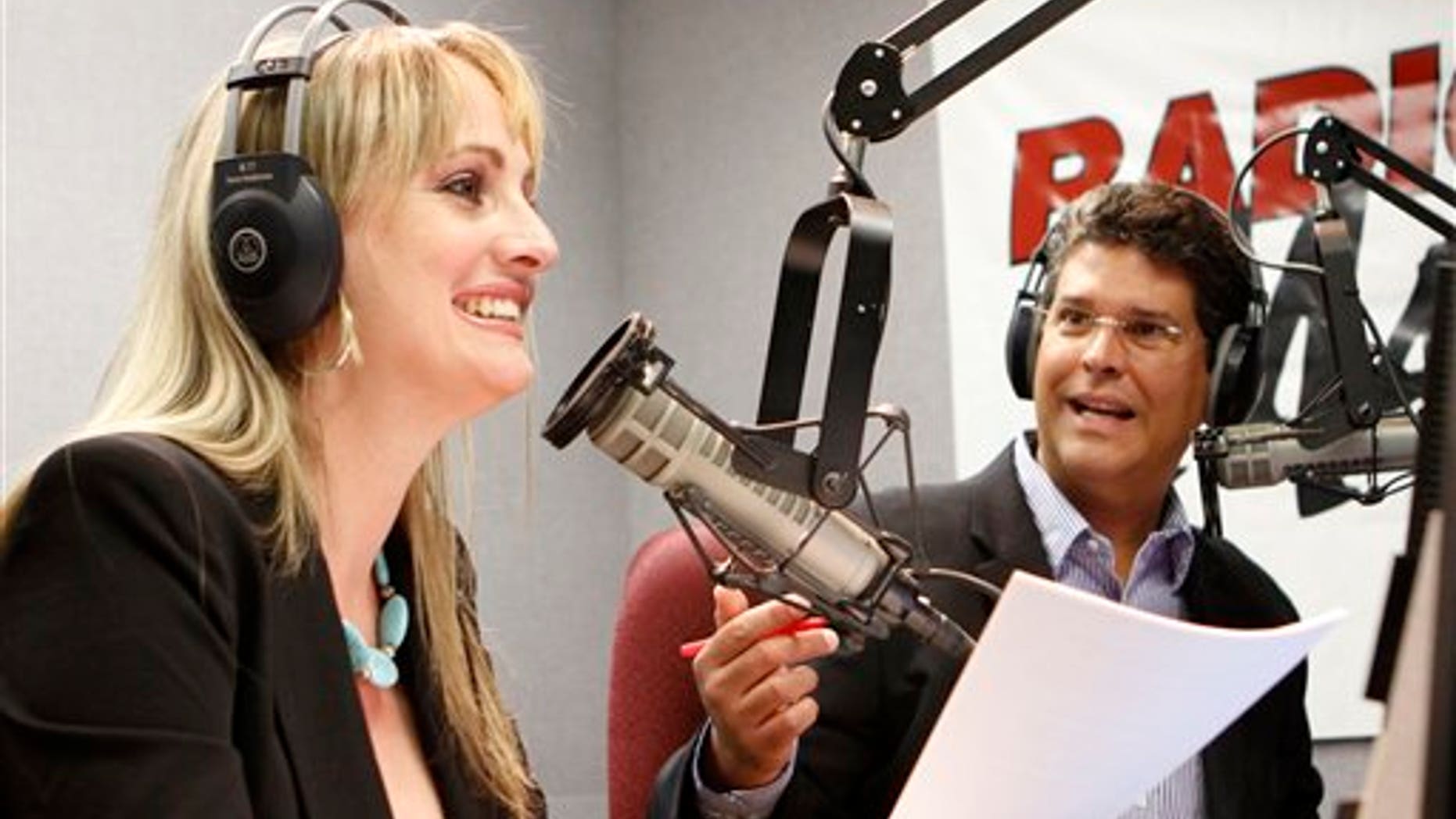 The U.S. government is planning to overhaul its radio and TV broadcasts to Cuba in hopes of attracting a younger audience and offering programming that is less critical of the Communist regime.
The overhaul includes a new generation of managers.
The new initiative coincides with broader policy changes, as President Barack Obama has shifted from the Bush-era tactic of advocating the overthrow of Fidel Castro's communist government to encourage more cultural and economic exchanges to bring about political change from within the island.
Carlos García-Pérez, a 43-year-old Cuban-American attorney, took over the Office of Cuba Broadcasting in October. Unlike the Martí founders and most directors since, he is from Puerto Rico, not the anti-Castro exile enclave of Miami. He wasn't even born when the last Martí director, exile Pedro Roig, participated in the disastrous Bay of Pigs invasion of Cuba in 1961.
García-Pérez insists the often-criticized TV and Radio Martí broadcasts still offer an important service in Cuba, where the government has an iron grip on the media and tries, often successfully, to block TV Martí.
"To enable the free flow of information to our audience (in Cuba), that's what we're all about. It would be great if other commercial broadcasts had complete access, but that's not the reality," he said, noting the Cuban government in January removed CNN's Spanish service from a package of channels provided to hotels and foreign companies.
It gave no explanation.
The changes include longer news programs, overhauling entertainment shows with some lighter fare and adding services for mobile phones, which families in Miami are increasingly bringing to their relatives on the island.
One new radio show, "El Revoltillo" (The Scramble), features two hosts exchanging Regis and Kelly-like banter while reading off items and services for sale from a Cuban website.
The program is more practical than overtly political because few on the island have computer access. Based on nothing more than a Cuban-style Craigslist, it seems to work, mixing useful information with humor.
The hosts throw in an occasional jab at the island's government but not with the same derision of past shows, such as "The Boss's Office," which frequently featured a bumbling impersonator of Raúl Castro, Fidel Castro's brother and the country's president.
Since it debuted this year, the show has received calls and even e-mails from Cubans looking to sell, rent or buy everything from a shower hose to the services of a private investigator. Unlike most previous Martí shows, callers aren't necessarily dissidents. García-Pérez said that fits the broadcasts' goal of facilitating more exchange among Cubans from all parts of the island.
Critics have for years questioned the Martís' management and standards, arguing the broadcasts reach few on the island and do as much harm as good for the U.S. image abroad. At least two recent congressional bills proposed dumping the roughly $28 million-a-year Martís, though they are unlikely to pass.
And some critics particularly question the point of overhauling TV Martí, which gets most of the budget and is by most accounts successfully jammed by the Cuban government.
Harvard professor and Cuba expert Jorge Domínguez, who occasionally visits the island for research, said there's only so much the Martís can change given their low reputation inside the island and TV Martí's limited audience.
"Even the Cuban government no longer cares. It cared in the 1980s and 1990s, but I can't remember the last time I spoke to a Cuban official who brought it up," he said.
García-Pérez has tried to shore up the broadcasts' credibility since arriving, cutting more than a third of their roughly 100 outside contractors. Their positions were often derided as a way to dole out cash and curry favor with Miami's Cuban leaders.
García-Pérez also brought in another young Puerto Rican of Cuban descent from the Spanish-language network Telemundo to serve as the stations' general manager. And he hired Humberto Castello, former executive editor of Miami's Spanish-language paper El Nuevo Herald, to add meat and modernity to the Martí website.
Castello isn't exactly the new guard. Under his leadership, El Nuevo Herald faced an ethics scandal over payments a number of its reporters were receiving from the government-run Martís, but the paper also won journalistic prizes.
Traffic at the website is up 25 percent since February, with an average of 4,000 daily hits, according to an automated analysis provided to The Associated Press. Many of those are from the U.S., Canada and Argentina, as Cubans on the island often use foreign e-mail addresses.
The changes at the Martí is are part of a broader push among U.S. foreign broadcasts to remain relevant and do more with less. U.S.-funded broadcasters operate on a roughly $760 million budget, in 59 languages reaching an estimated 165 million people weekly, according to the Broadcasting Board of Governors, which oversees them.
Voice of America is ending shortwave radio broadcasts in China. And it is working especially hard to justify itself in the Western Hemisphere, where people in all but two countries — Cuba and Venezuela — have an array of local media, satellite channels and Internet sites to choose from.
Toward that end, the Martís and VOA are working more closely to pool resources, boosting the Martís' credibility.
Despite the changes, García-Pérez insists the fundamental mission of the Martís — to provide a counterpoint to the Cuban government — hasn't changed.
"We don't try to tell the people in Cuba 'Fidel and Raúl are bad.' They know that," he said. "We want to be the number one station to bring the news to the Cuban people about what's happening inside the island first and then a window to the rest of the world."
This is based on a story by The Associated Press.
Follow us on twitter.com/foxnewslatino
Like us at facebook.com/foxnewslatino