U.S. Interrogators Meet With Bin Laden's Three Widows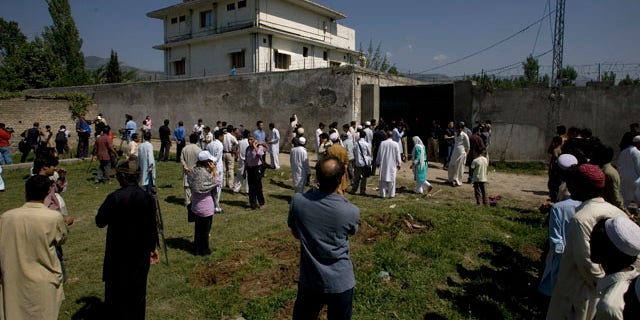 NEWYou can now listen to Fox News articles!
U.S. interrogators have spoken to Usama bin Laden's three widows in a meeting that was characterized as "unhelpful" and "hostile," a senior U.S. defense official told Fox News on Friday.
U.S. officials wouldn't divulge details about the discussions but did not rule out more meetings with the women, who are in Pakistani custody, in an effort to build a rapport over time.
The three widows were at bin Laden's compound in Abbottabad, Pakistan when it was raided May 1 by Navy SEALs, who killed the terrorist leader and at least four others, and seized what officials call the largest intelligence collection ever, including his diary, videos and computers. Bin Laden is believed to have lived in the suburban house for six years.
Amal Ahmed Abdulfattah, a 29-year-old Yemeni who is the youngest widow and apparent favorite of bin Laden, was wounded in the raid. The other two widows are Khairiah Sabar, also known as "Umm Hamza," and Siham Sabar, or "Umm Khalid."
The women can provide "the mechanics" of how the compound operated and who came and went as well as bin Laden's state of mind. In isolation, this information is seen as interesting and potentially part of a larger picture, but the documents and computer hardware are far more important.
The expectation, even before the meeting, according to a US official, was the women were unlikely to be helpful and may have been coached for deception -- as many al Qaeda operatives are.
Access to the women had been one of many layers of tension between Washington and Islamabad, which has been under pressure to explain how bin Laden could have hid under its nose for so many years without its knowledge or help. U.S. officials have said no evidence has emerged showing Pakistan knew of bin Laden's whereabouts.
Fox News' Catherine Herridge and Jennifer Griffin contributed to this report.