U.S. Cracks Open Door to Talks With North Korea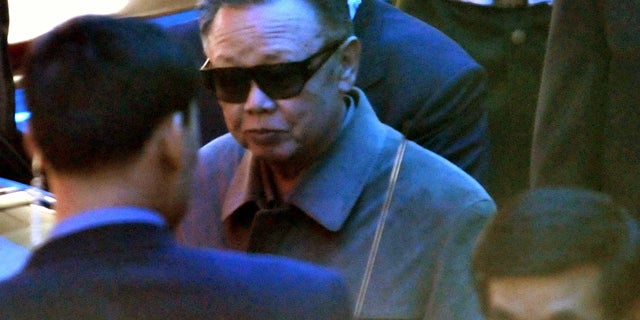 The top U.S. diplomat for East Asia opened the door ever so slightly to talks with North Korea on Thursday by saying a dialogue is possible under the right circumstances.
At a State Department event, Kurt Campbell, assistant secretary of State for East Asian and Pacific Affairs, said the U.S. is ready to talk to North Korea if Pyongyang rejected "its provocative ways" and embraced a path to "denuclearization" of the Korean Peninsula.
Tensions between the two nations have heightened after South Korea accused its neighbor to the north of firing a torpedo that sank the 1,200-ton South Korean warship Cheonan near the tense Korean sea border in late March -- an accusation backed by an international investigation in May. Pyongyang flatly denies it was responsible and has warned any punishment would trigger war.
North Korea's military abruptly canceled a rare meeting Tuesday with the American-led U.N. Command that had been arranged to discuss the deadly sinking.
Military officers from North Korea and the U.N. Command were to meet at the Korean border village of Panmunjom on Tuesday morning to discuss the March 26 sinking that killed 46 South Korean sailors. It would have been the first meeting since the sinking.
The North, however, requested a delay in the talks for "administrative reasons," the U.N. Command said in a statement. It said that a new meeting time was not immediately proposed.
Late last month, the command proposed military talks with North Korea to review its findings and initiate dialogue.
The North first rejected the offer, criticizing the U.S. for allegedly trying to meddle in inter-Korean affairs under the name of the U.N.
But Pyongyang changed its position last week and proposed working-level talks at the Korean border village of Panmunjom to prepare for higher-level talks on the sinking.
The U.S. stations 28,500 troops in South Korea, a legacy of the Korean War, which ended in an armistice that has never been replaced with a permanent peace treaty.
The U.N. Security Council on Friday approved a statement that condemned the sinking but stopped short of directly blaming North Korea. The next day, the North said it will make efforts to resume stalled disarmament talks on its nuclear program and conclude a peace treaty that could formally end the Korean War, a sign that the regime could live with the U.N. Security Council's presidential statement.
The Associated Press contributed to this report.