U.S. Cost in Libya Approaches $650 million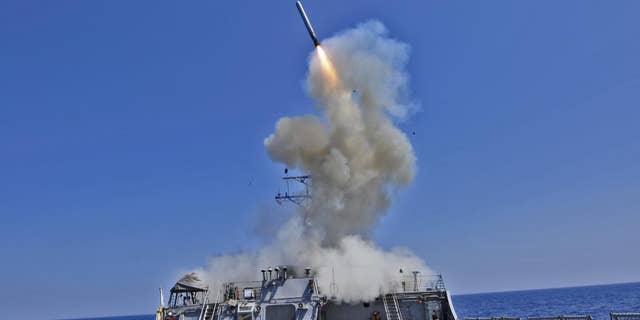 NEWYou can now listen to Fox News articles!
During his questioning of Gen. Carter Ham at the Senate Armed Services Committee, Sen. Joe Manchin, D-W.Va., stated that as of this past Monday, the U.S. has spent $608 million on the Libyan crisis.
Earlier during the hearing, when Ham had been asked to assess the financial cost to the United States of the Libyan campaign, the commander of U.S. Africa Command - who has overseen the campaign prior to NATO's assumption of command over it - had merely recited the figures provided more than a week earlier by the Department of Defense: that the overall cost was $550 million, not counting the loss of a downed F-15 (estimated cost: $30 million), with projected costs going forward of $40 million per month.
Manchin's remarks constituted the first new estimate of the costs to have been provided since then. "I understand now, as of April the 4th, $608 million has been spent in Libya," Manchin said. "It was $550 million. There's been additional $58 million since then." Ham did not dispute this.
Prior to Manchin's turn questioning the witness, Sen. Mark Begich, D-Alaska, told Ham: "I read a report yesterday that the Air Force is burning about $4 million a day. So I'm -- you know, doing the math, on a 30-day cycle, that's more than $40 million [per month]." To that, Ham replied only that he would give Begich an "accurate assessment" in writing sometime after the hearing.
That the overall cost of the campaign is approaching $650 million is arrived at by adding the $608 million that Manchin mentioned to the $30 million cost of the downed F-15.
A source close to Manchin said the senator had relied on a document provided to the Armed Services Committee by the Defense Department, but that the document did not break down the components of the additional $58 million he cited. The Pentagon confirmed late Thursday that as of April 4th, the cost of operations in Libya was $608 million.