U.S. Attorney Steps Down From O'Keefe Case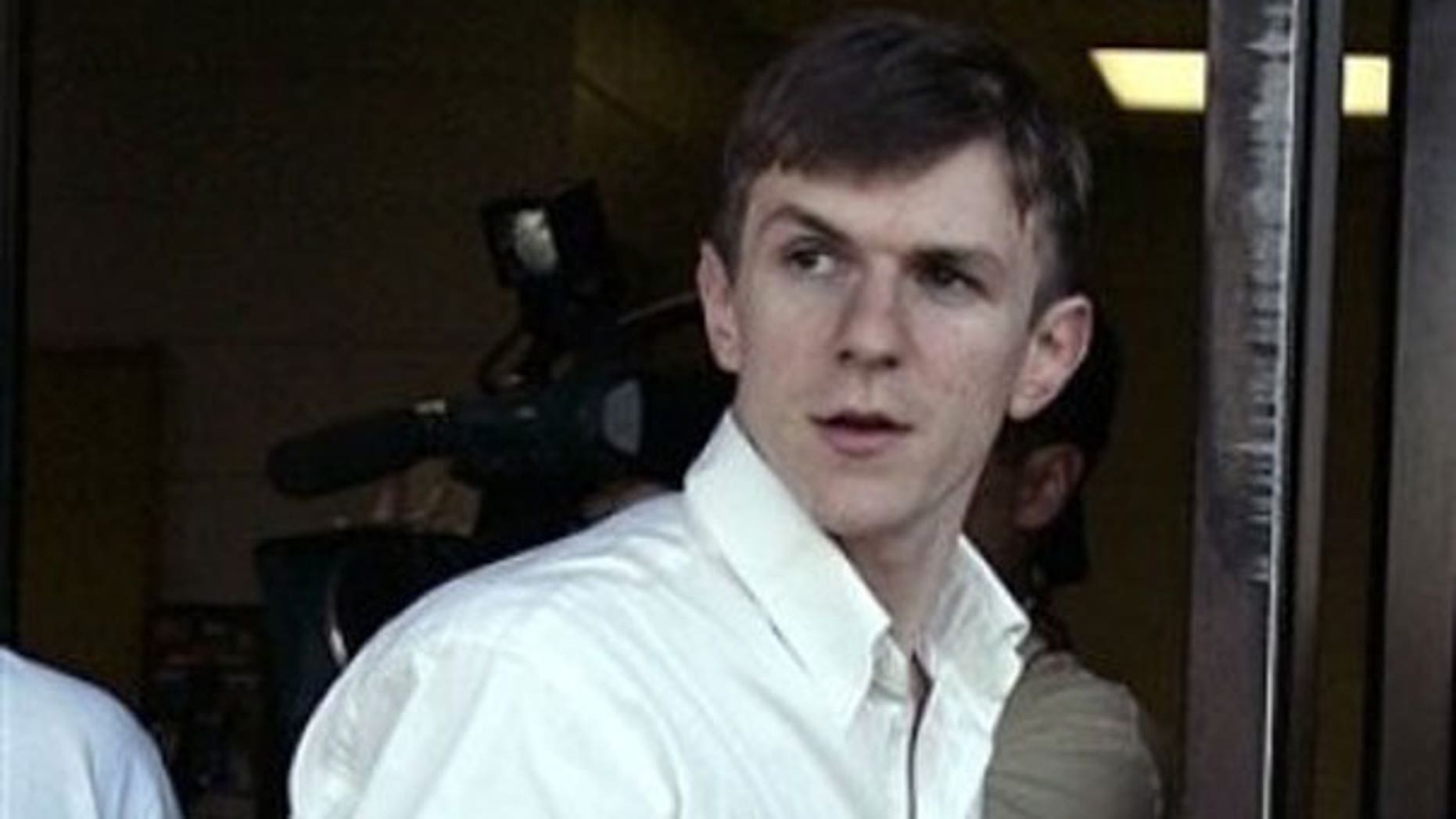 The top federal prosecutor for New Orleans has removed himself from the case of four conservative activists arrested last week while allegedly trying to capture hidden camera footage in a senator's office, the Department of Justice said Monday.
A Justice Department news release said Jim Letten, U.S. Attorney for the Eastern District of Louisiana, recused himself from the case a day after the Jan. 25 arrests in Democrat Sen. Mary Landrieu's office in New Orleans. Letten's top lieutenant, assistant U.S. Attorney Jan Mann, has taken over.
The news release didn't say why Letten removed himself, and his spokeswoman Anna Christman said she couldn't comment.
One of the suspects is the son of Letten's Shreveport-based counterpart.
Earlier Monday, the man who first published James O'Keefe's explosive videos exposing wrongdoing at community organizer ACORN came to the filmmaker's defense, claiming he "sat in jail for 28 hours without access to an attorney" while the prosecutor made his case to the media.
O'Keefe was "framed" by the media and the U.S. attorney's office, Andrew Breitbart, publisher of BigGovernment.com, told Fox News.
Click here to read the affidavit.
"James O'Keefe sat in jail for 28 hours without access to an attorney, while the U.S. attorney leaked the information about his arrest, helping the media frame it as 'Watergate Junior,'" Breitbart said.
O'Keefe declined to talk about Breitbart's allegations to Fox News' Sean Hannity Monday night, adding he was cooperating with the U.S. attorney's office and was pleased with the way the U.S. attorney was handling the case.
He said details of his arrest may be brought up at another time, but not now because it is an ongoing investigation.
"The panty bomber on Christmas was given -- you know, this guy's from Al Qaeda, and he's not even an American citizen, and he's given access to an attorney right away," Breitbart said. "I believe that this was a concerted effort, this is just my opinion, to allow for the media to frame the issue to put James O'Keefe in a very bad position."
Breitbart said he though the U.S. attorney's effort was part of a payback scheme against O'Keefe, who posed as a pimp and prostitute with another citizen journalist to enter ACORN offices around the country and ask advice on how to apply for federal housing grants for a brothel.
"It's tied to the Justice Department. And we've been very aggressive in asking (Attorney General) Eric Holder to investigate what's seen on these ACORN tapes and he's ignored it," Breitbart said.
Mann, the first assistant U.S. District Attorney for the Eastern District of Louisiana, declined to talk about specifics of the case, but said there were are no ulterior motives with their case.
"We don't try cases in the press," Mann told FoxNews.com. "The U.S. Attorney's Office is motivated by nothing more than what we believe is to mandate and enforce the existing laws that were put in place to ensure the safety and security of federal buildings."
Mann took over the case Monday.
Federal authorities allege that two of the men posed as telephone workers wearing hard hats, tool belts and fluorescent vests when they walked into Landrieu's office in a federal building in New Orleans a week ago. The other two are accused of helping to organize the plan.
O'Keefe and the other three, one of whom is the son of a federal prosecutor, have been charged with entering federal property under false pretenses for the purpose of committing a felony. There is no allegation of wiretapping mentioned in the FBI affidavit.
O'Keefe has defended himself in the wake of his arrest on accusations that he and three others went to Landrieu's office to investigate reports from constituents that they were unable to get through to the Democratic senator by phone. He said he did not try to wiretap or bug Landrieu's phones as has been widely reported in the media.
"On reflection, I could have used a different approach to this investigation, particularly given the sensitivities that people understandably have about security in a federal building. The sole intent of our investigation was to determine whether or not Sen. Landrieu was purposely trying to avoid constituents who were calling to register their views to her as their senator," he said in a written statement after his release from custody.
O'Keefe allegedly was using a camera on his cell phone in the reception area of Landrieu's office to record two of the other men, who told staff members they needed to check the senator's phone system -- specifically the phone closet, where the system's wires are kept.
Breitbart said he does not believe the wiretapping charge is true.