U.S. Ambassador To Dominican Republic In Tribute To LGBT Pride Month: Isn't It Time To Stop Hating?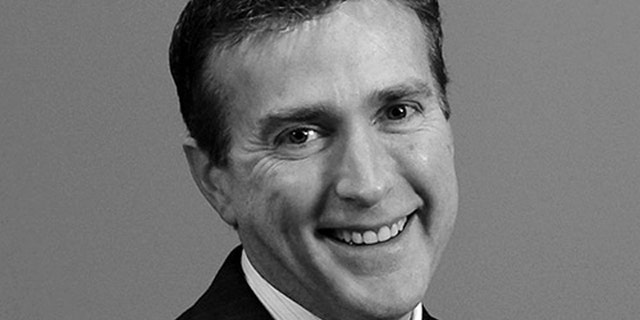 NEWYou can now listen to Fox News articles!
In a new video marking LGBT Pride Month, the U.S. ambassador to the Dominican Republican speaks about intolerance and discrimination and says it's time to stop it.
James "Wally" Brewster, the ambassador, appears in the video with his husband, Bob Satawake, condemning all sorts of bias and hate speech in the first public response by him to those who denounced his nomination by President Obama last year.
The video is posted on Twitter, YouTube and the embassy's Facebook page.
"We are proud to celebrate with the millions of LGBT individuals," Brewster says, with Satawake sitting to his right, "celebrating life, diversity, inclusion, compassion and equality."
"In many places around the globe, LGBT people face persecution, arrest or even state-sponsored execution," he adds. "This is unacceptable."
Brewster, who owns a home in the Caribbean country, was the seventh U.S. ambassador in history to be openly gay.
While generally the Dominican government accepted the new ambassador with open arms, the Dominican Evangelical Fraternity in the country vehemently objected, calling for a 'black Monday' protest, and urging locals to tie black ribbons to their cars to show their opposition to Brewster.
When he testified at his confirmation hearing before the Senate Foreign Relations Committee in the fall, Brewster conceded the backlash he faced in the Dominican Republic.
Brewster said during his testimony that some groups in the country continued to be marginalized.
But he vowed that as ambassador it would be a priority for him to work on greater social inclusion.
The couple married in Washington D.C. shortly before Brewster was sworn in as ambassador.
Brewster's video for Lesbian, Gay, Bisexual and Transgender (LGBT) Pride Month seemed part of his objective to push for broader inclusion in the Dominican Republic.
The couple noted their 25 years together, and said they looked forward to their lives and work in the Dominican Republic. And that work, they said, included promoting culture and democracy through inclusion and equality.
Brewster asked rhetorically, "Has it always been easy? No."
"But every day has been a blessing," he said, adding that for the most part people in the Dominican Republic had been warm and embracing of him and his spouse.
"Of course, there are those what were no so kind prior to our arrival," Brewster noted, saying there were people "who continue to discriminate against people because of who they are as human beings."
"I have to ask," he said, "isn't it time to stop hating?"
Brewster added that it is important to "always find a path around them."
Follow us on twitter.com/foxnewslatino
Like us at facebook.com/foxnewslatino