U.S. Ambassador Headed Back to Syria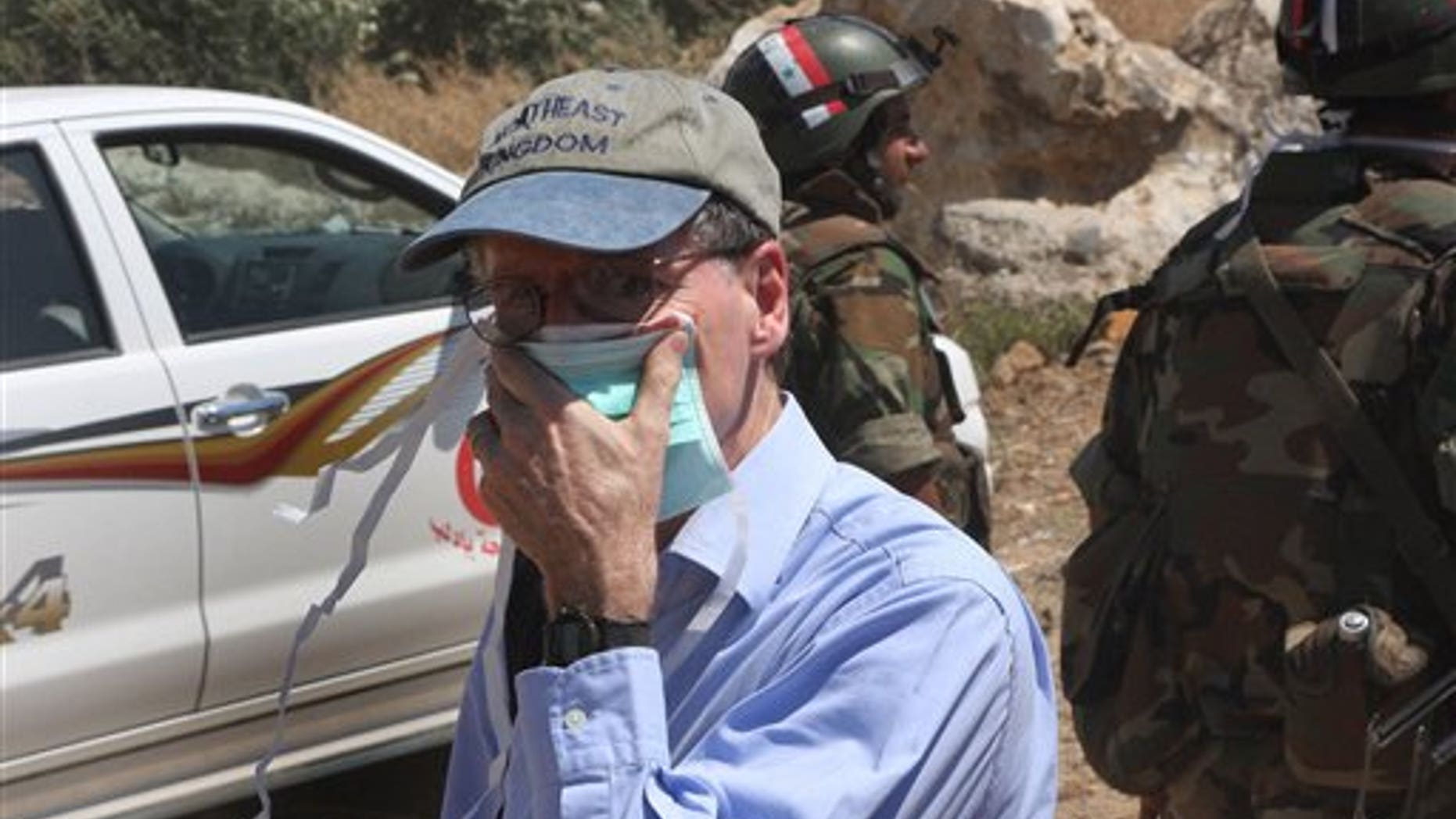 The United States is sending back its top envoy to Syria after recalling him from Damascus on Oct. 22 amid worsening violence.
"Ambassador Robert Ford has completed his consultations in Washington and is returning to Syria," State Department spokesman Mark Toner said Tuesday. "We believe his presence in the country is among the most effective ways to send the message that the United States stands with the people of Syria."
Ford was due to return immediately. Toner argued his presence in Syria would provide "reliable reporting on the ground" of the ongoing violence and advance U.S. policy goals. After he was pulled from the Mideast country, Syria had responded by recalling its ambassador.
"His return demonstrates our continued solidarity with the Syrian people and the value we place on Ford's efforts to engage Syrians on their efforts to achieve a peaceful and democratic transition," said White House spokesman Jay Carney.
Ford had been due to return in late November, but security concerns prompted the administration to delay his trip.U.S. officials said Ford would be meeting with opposition figures in Syria.
Ford's presence in Syria was a symbolic part of President Obama's effort to engage Damascus, which was without a U.S. ambassador for years after the Bush administration broke ties over Syria's alleged role in the 2005 assassination of a political candidate in neighboring Lebanon. The officials commented on grounds of anonymity because of the sensitivity of the situation.
As Ford returned to the country, Secretary of State Hillary Clinton was meeting with the opposition Syrian National Council in Switzerland on Tuesday. She said she was impressed by efforts of the exile community to remove the Assad regime and build a new government.
"I think Syrians both in exile and inside Syria are behaving with great courage and commitment and are inspired and motivated by the aspirations of freedom and democracy that are sweeping the Arab world," she said.
The Associated Press contributed to this report.