Two Informants Accuse Blackwater Founder of Murder, Other Crimes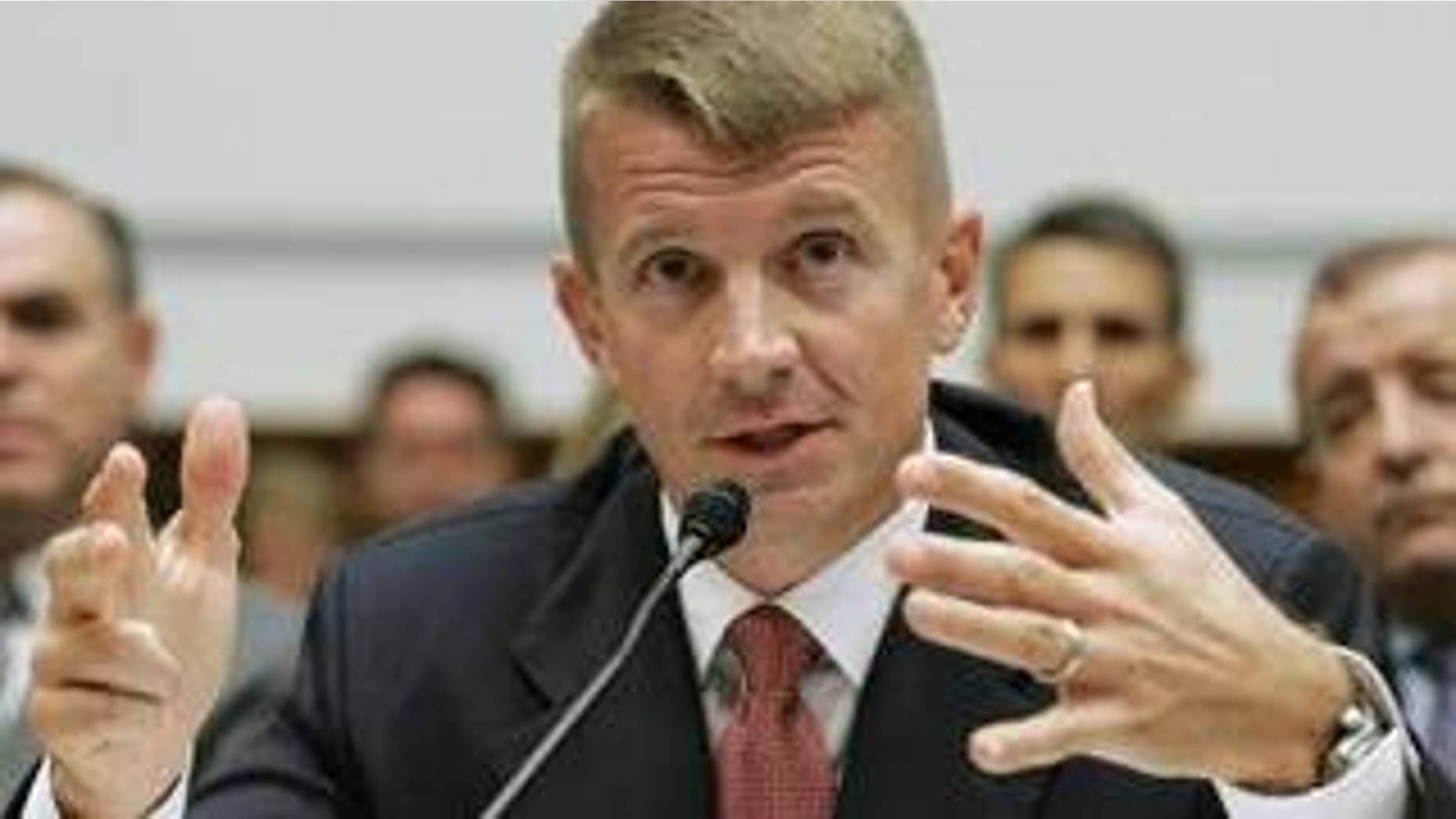 Two men who claim to have worked for the security firm formerly known as Blackwater accused the company's founder and his employees of murder and other extraordinary criminal activities, according to anonymous affidavits filed in federal court this week.
The Nation magazine first reported Tuesday on the affidavits, which are part of a civil lawsuit filed on behalf of several Iraqis against the firm's founder, Erik Prince, and his employees for its alleged abuses in the country.
Taken together, the affidavits charge Blackwater founder Erik Prince with promoting "a culture of lawlessness" that included routine murderous violence against Iraqis, a wife-swapping sex ring, use of child prostitutes and weapons smuggling in bags of dog food.
Prince "encouraged employees to act in the company's financial interests at the expense of innocent human life," one of the affidavits filed Monday charged.
The two gave the affidavits as "John Doe 1" and "John Doe 2," citing fear of violent reprisals for making the accusations.
Prince resigned as president in March but he remains the firm's owner and chairman of its board of directors.
The firm, which changed its name to "Xe" earlier this year as part of a re-branding effort, issued a statement saying it would file a brief Aug. 17 in response "to the anonymous unsubstantiated and offensive assertions" made by informants.
The company trains military units from around the world, works for corporate clients and provided security for State Department officials in Iraq until May when the government declined to renew its contract. Its aviation service, Presidential Airways, is providing air security for diplomatic convoys into September.
Blackwater gained notoriety in March 2004 when four security guards working under contract with the company were killed. The men's bodies were mutilated and the charred remains were strung up on a bridge. Their families have sued Blackwater, alleging the contractors weren't properly equipped or trained for their mission.
The company's image was further damaged by the 2007 killings of 17 Iraqi civilians, which prompted an investigation by both U.S. and Iraqi authorities. The company denies any wrongdoing but it has became a lightning rod for Iraqi complaints about the behavior of Western security companies.
The informants say they provided the same affidavits to the Justice Department, which is prosecuting six former Blackwater contractors on manslaughter charges in relation to the September 2007 killings of the 17 Iraqis.
Doe 1, who identifies himself as a former Marine, said he witnessed "multiple incidents of Blackwater personnel intentionally using unnecessary, excessive and unjustified deadly force."
Doe 2, who says he worked for the firm for about four years, said Prince viewed himself as "a Christian crusader tasked with eliminating Muslims and the Islamic faith from the globe." Prince intentionally sent mercenaries who shared his vision to Iraq "to take every available opportunity to murder Iraqis," Doe 2 said.
He also accused Prince of failing to stop his contractors from using prostitutes, including children. He said many of Prince's top executives engaged in an ongoing wife-swapping sex ring that ultimately caused so many disputes among them that Prince ordered an investigation.
Doe 2 alleged that Prince and his employees have murdered at least one person who had cooperated or was planning to cooperate with federal authorities probing the company's activities.
He also said Prince's "management has personally threatened me with death and violence."