Trump's State of the Union will get Democrat responses from Kennedy, Guzman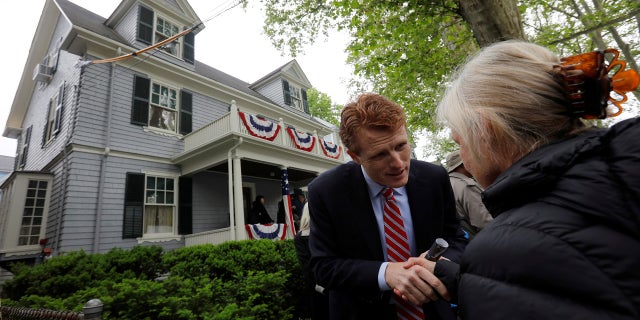 The Democratic Party has chosen one of its rising stars and an immigrant from Peru to deliver its rebuttals Tuesday when President Donald Trump delivers his first State of the Union address on Capitol Hill.
The party on Thursday named U.S. Rep. Joe Kennedy III, D-Mass., and Virginia Delegate Elizabeth Guzman to deliver its responses, in English and Spanish, respectively.
Kennedy, 37, is a member of the House Democratic Caucus and a grandson of the late U.S. Sen. Robert Kennedy. Guzman, 44, was one of two Latinas elected to the Virginia House of Delegates in November.
"In their responses to the President's address, Congressman Kennedy and Virginia Delegate Guzman will both do an excellent job in making clear that Democrats are laser-focused on enacting policies to benefit middle class Americans, not special interests or the wealthiest," Senate Minority Leader Chuck Schumer, D-N.Y., said in a statement announcing the Democratic responses.
Kennedy rose to prominence last year for his speeches blasting Republican efforts to repeal Obamacare and criticizing Trump's response to the white supremacist rally in Charlottesville, Va., that left at least one dead.
"While President Trump has consistently broken his promises to the middle class, Congressman Kennedy profoundly understands the challenges facing hardworking men and women across the country," House Minority Leader Nancy Pelosi, D-Calif., said in the statement.
Kennedy represents a younger wave of Democrats in a party that some have criticized for its older leaders and potential 2020 presidential contenders who are all in their 70s.
His speech about healthcare on his Facebook page had more than 3 million views in a recent tally.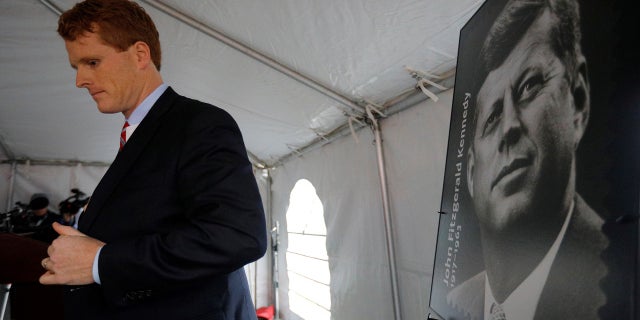 Pelosi called Guzman "a respected advocate and community leader who represents the best of our nation's ideals," the Hill reported.
"Driven by her faith and her belief in the promise of the American Dream, Elizabeth has been a vital, relentless leader for the voiceless," Pelosi said.
During the State of the Union, Trump is set to roll out the White House immigration plan and reveal a $1.7 trillion infrastructure package, the report said.