Trump tariffs bring hope, plans for jobs, to struggling small towns across US -- though broader effects remain uncertain
The steel and aluminum tariffs that President Donald Trump formally authorized Thursday have already brought some hope -- and plans for hundreds of jobs -- to economically distressed small towns across the U.S.
The good news comes as critics and trade groups sound the alarm about the tariffs' potentially negative long-term economic effects, including the possibility of a trade war, net job losses, and higher prices for goods across the globe.
TRUMP AUTHORIZES TARIFFS, EXEMPTS CANADA AND MEXICO -- FOR NOW
Citing the prospect of fairer trade conditions, Pittsburgh-based U.S. Steel announced this week that it would restart a steelmaking blast furnace next month in the small Illinois town of Granite City, the Chicago Tribune reported.
The move is reportedly expected to bring about 500 employees back to work, just two years after the company idled the plant and laid off thousands of workers.
"Our Granite City Works facility and employees, as well as the surrounding community, have suffered too long from the unending waves of unfairly traded steel products that have flooded U.S. markets," U.S. Steel President and CEO David B. Burritt said in a statement.
In Kentucky, Century Aluminum announced that the tariffs would allow the company to hire up to 300 workers for its Hancock County smelter, WKYU in Bowling Green reported.
CALIFORNIA STEEL MAKERS SAY TRUMP'S TARIFFS WILL HURT THEM
But despite the positive news in some towns, critics say the tariffs may have negative economic consequences when they take effect in 15 days.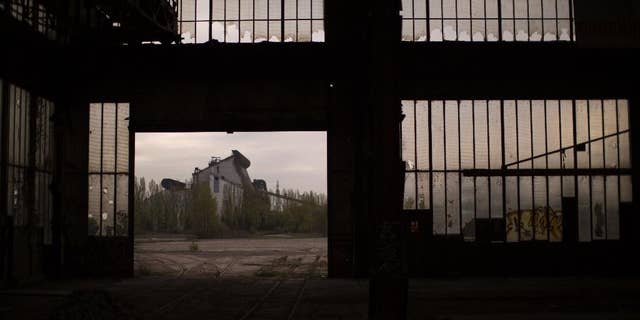 "The threat of the tariff has increased prices already," Jim Russell, director of Utah's Division of Facilities and Construction Management, who predicts the cost of construction projects, told the Salt Lake Tribune, "and we're trying to get our arms around what that impact will be and how we can try to mitigate it — if we even can, and I'm not sure we can.
"It's kind of a waiting game at this time to see what we can do, because we're not in a position to procure the steel at this point."
In a report Monday, the pro-trade non-partisan group the Trade Partnership predicted a net loss of nearly 150,000 jobs as a result of the tariffs.
The consulting group said job growth in the steel and aluminum industries will be dwarfed by job losses resulting from the increased costs of working with those resources.
But in Granite City, population 29,000, the dire predictions did not seem to dampen residents' measured enthusiasm.
"The feeling I think is more gleeful," Jason Fernandez, a member of United Steelworkers Local 1899, told KMOV in St. Louis.
"The feeling I think is more gleeful."
"It's going to be a wait and see just a little bit longer," Fernandez added. "But there's a lot more encouragement coming out of the decision today than there was yesterday."
A real estate agent and lifelong Granite City resident told the paper her feelings were less mixed.
"We're ecstatic," Tina Besserman told the Tribune.