Trump set to meet with Palestinian leader in hopes of resuming peace talks with Israel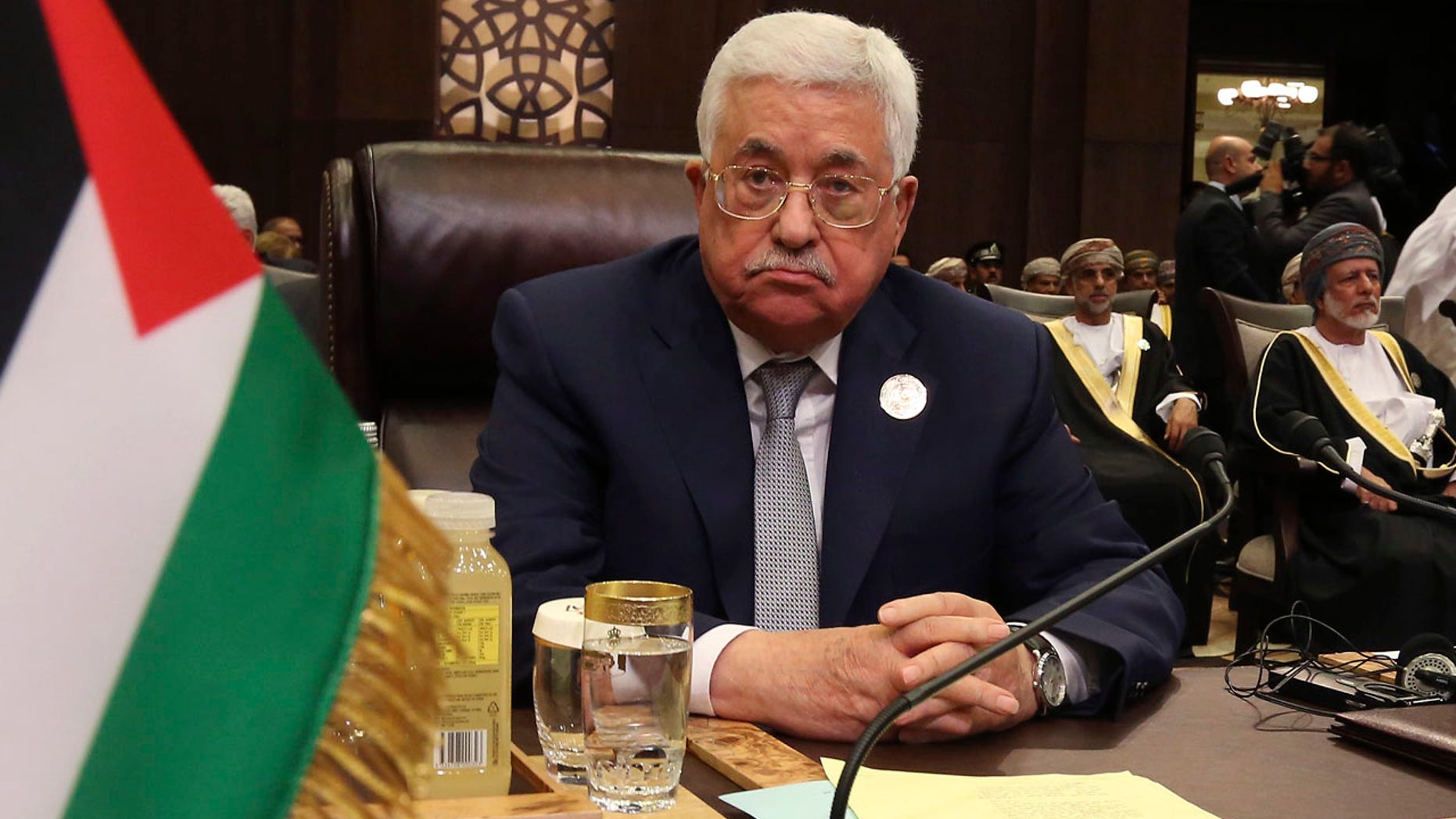 President Trump is set to meet with Palestinian President Mahmoud Abbas's at the White House Wednesday to discuss resuming peace talks with Israel.
In what will be their first face-to-face meeting, the president is expected to press the Palestinian leader to end payments to families of Palestinians imprisoned in Israeli jails, U.S. officials say, one of several actions that could lead to resumed peace talks with Israel
Israel considers such payments a reward for terrorists, but stopping them seems untenable to Abbas, especially at a time of broad Palestinian support for a mass hunger strike of prisoners held by Israel.
Other actions Trump will call for include a Palestinian end to anti-Israel rhetoric and incitement of violence, said officials familiar with planning for the meeting.
President Trump will also use the meeting as an opportunity to recommit the United States to helping the Palestinians improve their economic conditions, U.S. officials say.
Trump ignored the Palestinians early in his presidency, while appearing to side with Israel on key issues. Being shunned by the U.S. would undercut Abbas' remaining political legitimacy just as polls show two-thirds of Palestinians want him to resign.
Peace talks between Israel and Palestine have been stalled since 2014 when former Secretary of State John Kerry failed to facilitate discussions between the two sides.
"We hope this will be a new beginning," Abbas told Palestinians at a meeting in Washington on the eve of the talks.
The Associated Press contributed to this report.