President Trump on Monday ripped the CEO of pharmaceutical firm Merck after he announced he is resigning from a White House jobs council, apparently in protest over the administration's response to the deadly Charlottesville violence.
CEO Kenneth Frazier announced his resignation Monday morning from the American Manufacturing Council, saying:
"America's leaders must honor our fundamental values by clearly rejecting expressions of hatred, bigotry and group supremacy, which run counter to the American ideal that all people are created equal."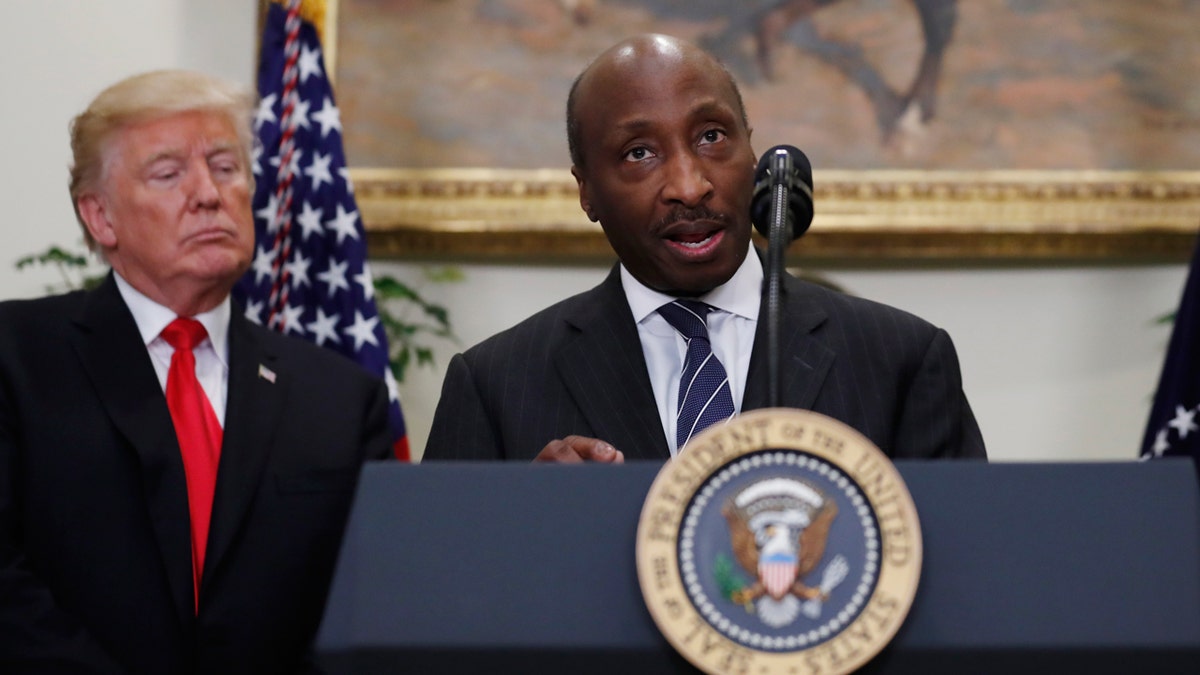 Trump fired back shortly afterward on Twitter.
"Now that Ken Frazier of Merck Pharma has resigned from President's Manufacturing Council, he will have more time to LOWER RIPOFF DRUG PRICES!" he wrote.
Frazier did not specifically mention Trump's statements about the deadly Charlottesville, Va., clashes but said he is taking a stand against intolerance as a "matter of personal conscience." The statement follows bipartisan criticism of the president for not specifically condemning white supremacists on Saturday, after a suspect drove a car into a crowd of counter-protesters at a white supremacist rally, killing one.
A White House statement subsequently denounced the Ku Klux Klan and neo-Nazi groups, and other administration officials have also done so.
Trump is returning to Washington on Monday from his New Jersey golf club, where he has been on vacation.