Trump plugs Lewandowski book about campaign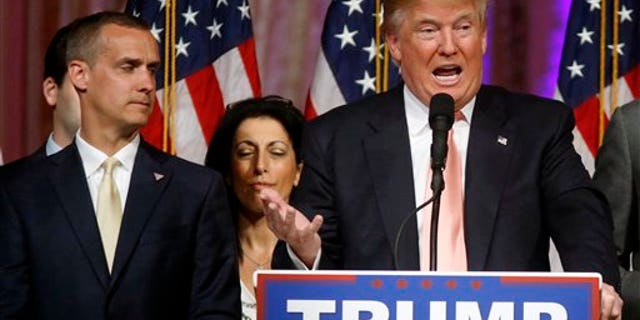 President Trump issued a glowing plug Saturday for a book that painted a chaotic picture of his presidential campaign.
"Congratulations to two great and hardworking guys, Corey Lewandowski and David Bossie, on the success of their just out book, 'Let Trump Be Trump,'" the president tweeted at 9:52 am. "Finally people with real knowledge are writing about our wonderful and exciting campaign!"
Written by two top campaign officials – Lewandowski, whom Trump ousted as campaign manager in favor of the now-indicted Paul Manafort, and Bossie, his deputy – the book detailed Trump's cravings for fast food and loud pop music.
"On Trump Force One there were four major food groups: McDonald's, Kentucky Fried Chicken, pizza and Diet Coke," they wrote.
It also featured Trump's expletive-laden harangues against underlings, his penchant for having top aide Hope Hicks steam his pants while he was still wearing them, and an incident in which he abandoned an employee at a McDonald's because the staffer's order was taking too long.