Trump lawsuit alleging early voting irregularities in Nevada shut down by judge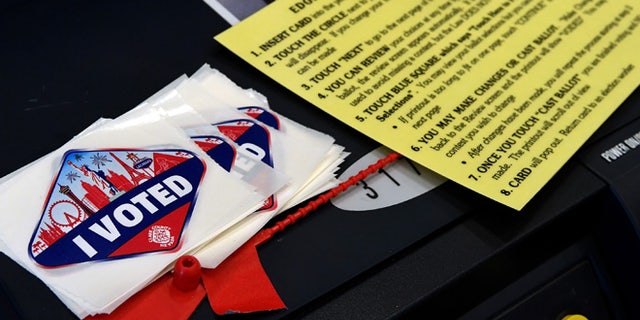 A judge in Las Vegas, Nevada, shut down on Tuesday the lawsuit filed by Donald Trump's campaign asking that records from four early voting spots which allegedly stayed open too late last Friday be impounded and preserved.
In an Election Day court appearance, Clark County District Judge Gloria Sturman rejected the campaign's request to preserve the specific records – saying county officials are already required by law to preserve most of them – and then laid into the GOP nominee's attorneys for seeking the names of paid and unpaid poll workers.
"Do you watch Twitter?" Sturman said. "Have you watched any cable news shows? There are Internet – you know the vernacular – trolls who could get this information and harass people. Why would I order them to make available to you information about people who work at polls?"
The Trump campaign's lawyers filed the lawsuit on Monday night, with the candidate's state director, Charles Muñoz, alleging that Clark County Registrar of Voters Joe Gloria's actions to be "troubling to anyone who is interested in free and fair elections."
Muñoz added, "Voters who showed up after the scheduled closing times at selected locations were allowed to vote, while those who were not able to make it to other early voting sites by the posted closing times were denied the right to cast their ballots."
Sturman also chastised the Republican candidate's legal team for taking up the registrar's time on Tuesday.
"This is Election Day. (The registrar's) got other things to be doing," Sturman said, according to the Las Vegas Sun.
A lawyer for the Trump campaign, Donald F. McGahn II, said after the ruling that, despite having the lawsuit blocked, the court proceeding was nevertheless a victory as having the court record would help should the campaign choose to pursue the matter after the election.
"I think we've created an adequate record here of what was requested and the kind of information and what was [needed] to be preserved," McGahn said.
A lawyer for Democratic nominee Hillary Clinton's campaign dismissed the legal action in a tweet calling it "a frivolous lawsuit."
The Trump campaign also on Monday filed an election integrity violation report with the Nevada Secretary of State's Office
The alleged anomalies all took place in Clark County – home to Las Vegas and about two-thirds of Nevada's entire population. The heavily Hispanic county is seen as the key to winning Nevada's six Electoral College votes.
The Real Clear Politics average of the polls leading up to Election Day had Trump leading Clinton by less than 1 percentage point. Early voting, however, suggests a strong showing in the Silver State among Latino voters, which bodes well for the Clinton campaign.