Top Dallas Democrat resigns in disgrace, admits taking more than $450G in lavish bribes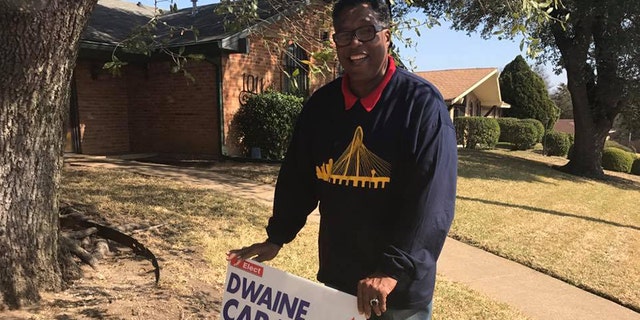 A Dallas official pleaded guilty Thursday to federal charges after prosecutors said he earned more than $450,000 in kickbacks and bribes in exchange for official actions taken to benefit local business dealings.
Democrat Dwaine Caraway, Dallas city council member and mayor pro tem, pleaded guilty in court to conspiracy to commit honest services wire fraud, as well as tax evasion, U.S. Attorney Erin Nealy Cox announced in a news release.
The funds Caraway received were "in the form of a phony consulting agreement, luxury suits, fully funded trips, gambling money, repayment of personal debt, checks and cash" from Robert Leonard in return for taking action that benefited the latter's business, the news release said, citing court documents.
Among the actions were "key votes to promote and continue" a program that put cameras on school buses -- a business to which Leonard's company had ties.
Leonard also pleaded guilty in court on Thursday to conspiracy to commit honest services wire fraud, the news release said.
"The pleas today represent the meticulous and tireless efforts of the Federal Bureau of Investigation, the Internal Revenue Service, and the dedicated prosecutors of our office," Cox said. "These cases demonstrate our continued resolve to uncover corruption at the highest levels--the citizens of Dallas deserve honest government."
Caraway, the second highest-ranking elected official in Dallas, resigned from his post on the council, Cox announced.
Attorney Michael Payma, who is representing Caraway, told The Associated Press that the court documents speak for themselves. He said Caraway must still be sentenced, and he declined to comment further.
The investigation was carried out by the FBI and the Internal Revenue Service Criminal Investigation (IRS-CI).
The Associated Press contributed to this report.