Todd Palin has surgery, still in intensive care following snowmobile accident
Todd Palin, the husband of Sarah Palin, had surgery Tuesday morning to repair multiple fractures and remained in intensive care at an Alaskan hospital following a snowmobile accident Sunday night.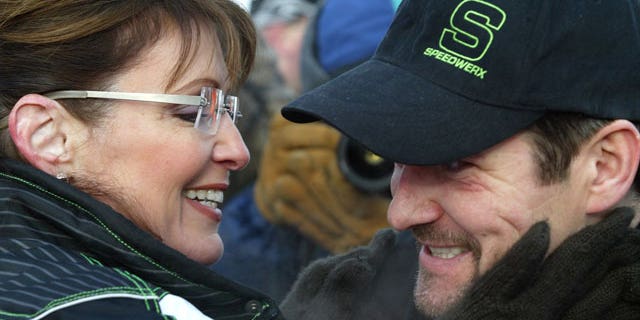 Palin has multiple broken and fractured ribs, a broken shoulder blade and clavicle, a collapsed lung and knee and leg injuries, according to a Facebook post from Sarah.
"Knowing Todd, once he's cognizant, he'll probably ask docs to duct tape him up and he'll call it good," Palin wrote. "He's tough."
Todd's father, Jim Palin, told The Associated Press in a phone interview Monday that he expects his son to fully recover. Jim called the Sunday crash "one of those freak accidents."
The incident took Palin temporarily off the 2016 Republican primary trail, where she was campaigning for frontrunner Donald Trump.
"Governor Palin is returning to Alaska to be with her husband and looks forward to being back on the campaign trail soon," the Trump campaign said in a statement on Monday. "Mr. Trump's thoughts and prayers are with the Palin family at this time."
Still, the former Alaska governor and 2008 GOP vice presidential nominee made a surprise appearance at a Monday afternoon Trump rally in Tampa, railing against Trump protesters and the media with her trademark ferocity. Then, she took a cross-country flight home to be with Todd.
"Thank you for your prayers for a speedy recovery," Palin wrote Tuesday. "We, as his wife and children, appreciate your respect for our privacy during this time."