Today's Power Play: START Win Means Future Woes; Gitmo Stays; GOP Gains in Census; FCC Starts Firestorm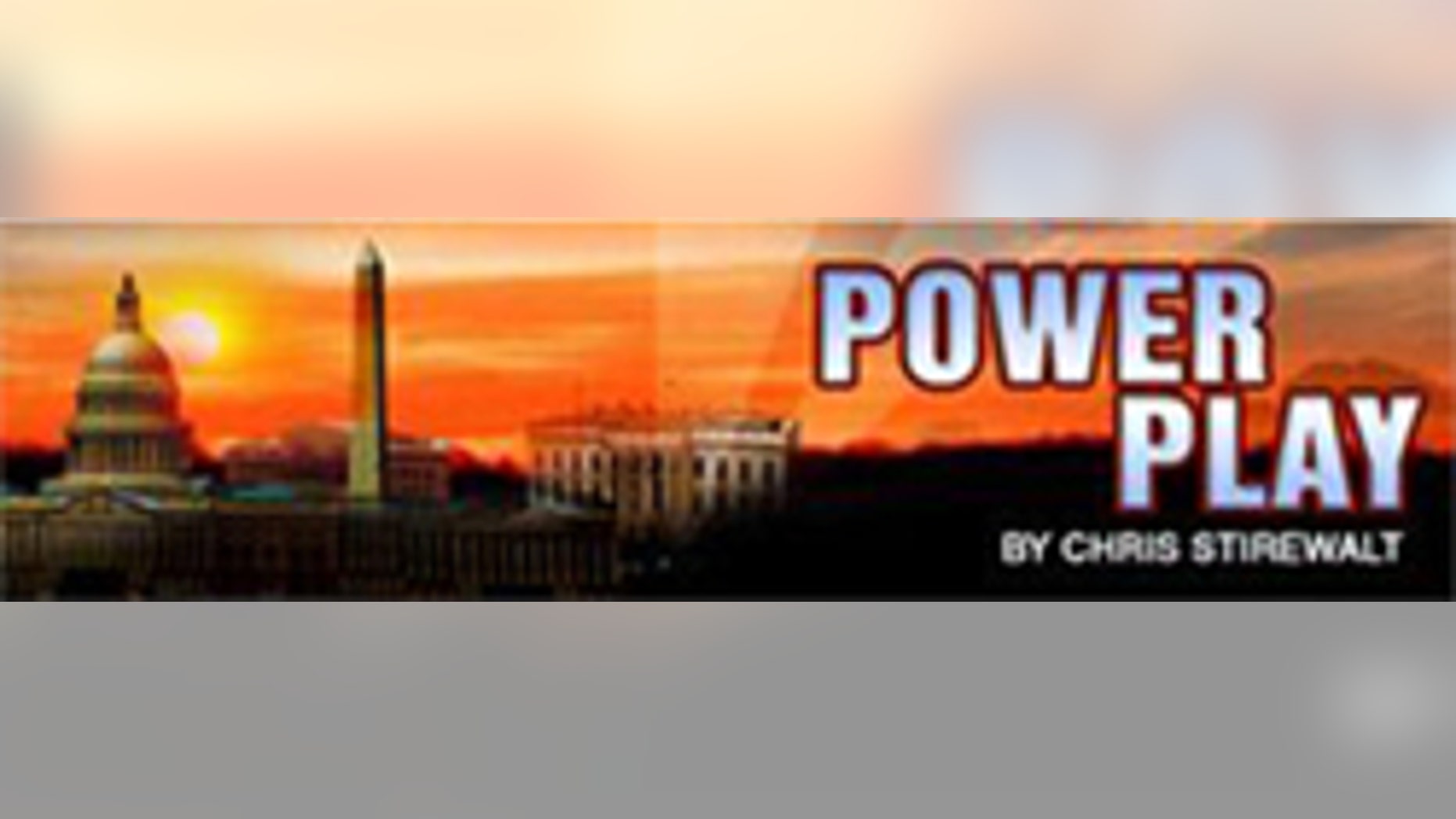 Chris Stirewalt's Power Play is available for a limited time on the America's Election HQ blog. Check back for updates on new subscription offers for app users.
Obama Gets Missile Win, But Headaches Later
"When it's all going to be said and done, Harry Reid has eaten our lunch. This has been a capitulation in two weeks of dramatic proportions of policies that wouldn't have passed in the new Congress."
-- Sen. Lindsey Graham (R-SC), in an interview on Fox News Radio blasting fellow Republicans for caving to Democrats in the lame-duck session.
Washington is emptying out like a bar at last call.
There is business to be done today, but it's closing time for a lame-duck session that capped off a two-year period of Democratic hyper-dominance in Washington.
Much of the lame-duck has been given over to the political rehabilitation of President Obama. He pushed his party on a tax-rate compromise and pushed Republicans allowing gay military members to express their sexualities and to ratify a nuclear treaty with Russia.
Today, likely Obama's last day before taking a year-end break in his native Hawaii, the president will sign the gay military measure and see the final ratification of his missile treaty.
But to get to today's victories, Obama has exacerbated problems inside his coalition on foreign policy and defense.
With Democrats increasingly anxious about Obama's long-war strategy in Afghanistan and liberals angry over the continuation of Bush-era policies on terrorist detainment, Obama is ever more reliant on Republicans to back his foreign policy agenda.
While the GOP is satisfied that Obama is taking the advice of top General David Petraeus about Afghanistan, the battle over the START treaty and the gay service ban has raised warning signs of coming showdowns between Obama and Republicans in Congress.
Sen. Lindsey Graham (R-SC), one of the top Republicans on military and foreign policy issues, has gone from building bridges with the administration to burning them. His tirades over jamming through the missile treaty and the gay service measure have grown more caustic throughout the lame duck.
Graham, a potential yes vote on both subjects, is angry not over substance, but rather over methodology. Rather than waiting to take up the big, long-range issues in the new, more Republican Congress elected six weeks ago, the President opted to jam them through now.
Generally speaking, foreign policy is a Republican issue. The institutional knowledge and interest generally falls on the GOP side of the aisle in Congress. Democrats are players too, but it has been a Republican bailiwick since the days of Cold War.
In the new Congress, Obama will have to work with Graham, Sen. John McCain (R-AZ) and Sen. Jon Kyl (R-AZ) again and again on foreign affairs. As President Bill Clinton discovered with Sen. Jesse Helms, opposition in the Senate can put a serious damper on presidential prerogatives.
Obama has in mind more nuclear agreements, including the long-held Democratic goal of a test ban, and deep cuts to Pentagon programs.
The decision to push Republicans to close the lame duck on a pair of Ws for the White House will not soon be forgotten in the Senate. And as Obama pushes his goal of a "nuclear-free world" and looks for deficit trims in defense appropriations, Republicans will remind him of his impatience.
Republicans may not part company with the president on Afghanistan as long as he is staying the course set by Petraeus, but that may be all they allow him to do of consequence.
As the administration faces defeat on its campaign promise of closing the terrorist prison at Guantamo Bay, the president will get a foretaste of the battles to come.
Death Knell for Gitmo Plan
"If it passes, it is the final, decisive blow to the president's plan."
-- Tom Malinowski, head of the Washington office of Human Rights Watch, quoted by the Washington Post.
A defense authorization bill before the Senate today includes a provision that would block the administration from any efforts to bring terrorists out of the POW camp at Guantanamo Bay and into the U.S.
President Obama's plan to detain terrorists in American prisons and try them for crimes in civilian courts has been one of him most consistently unpopular policies. Democrats and Republicans alike have repeatedly objected.
Republicans had to give up on a plan to use the long-pending defense bill, which directs military spending, to impede the new policy that allows gay embers of the military to be open about their sexualities. (The bill was so long delayed because Democrats had attached the gay service measure to it.)
But there seems to be broad bipartisan support for the language that disallows any importation of terrorists from Gitmo.
Similarly, a 10-week spending bill passed Thursday just ahead of a government shutdown will hamper the president's implementation of his health care and bank regulation laws.
The spending package includes no money to implement the president's big domestic agenda items, and is a preview of how newly-empowered Republicans will flex their spending muscles in the next Congress.
The defense bill, whether it passes now or with more stringent Gitmo language next year, is necessary to the president's war aims in Afghanistan. Having found that closing the prison a political impossibility, the administration has little to gain in fighting Congress on the issue.
Obama is reportedly preparing to release a new policy for "indefinite detainment" for the baddies in Gitmo, which will further inflame his political base on the issue.
But while the administration has kept new detainees out of the prison by fobbing them off on Afghan detention centers and other foreign locations, the more than 100 captured jihadis still at Gitmo must be addressed, especially by a president who so often denounced the prison as a black eye for America and a "terrorist recruitment" tool.
The new plan will revamp Bush-era procedures for reviewing the status of the POWs, but won't provide for their trials. Republicans, meanwhile, favor the use of military tribunals to try and sentence the enemy combatants to death or imprisonment at Gitmo.
South Looks Sunny for GOP
"It is going to look Republican. The only question is how Republican."
-- Texas state Sen. Kel Seliger (R) to the Dallas Morning News discussing post-Census redistricting.
In the next presidential election, Texas will have 38 electoral votes - the same number as Ohio and Pennsylvania combined.
The Lone Star state's gain of four votes and four seats in the House is emblematic of the great migration that continues to shift America from Northeast to Southwest, and slide the political spectrum to the right.
And while 20 percent of Texas' boom in population (more than double the national average) comes from foreign immigrants, the rest is due to a high indigenous birth rate and migration from other states as Americans look to get in on the good economic times there.
Of the dozen electoral votes and House seats that will shift as a result of the Census, Washington is the only reliably Democratic state that stands to gain. The big losers are either swing states like Ohio or Democratic bastions like New York, which both will lose two seats.
The other winners, like Texas, are friendly territory for Republicans. South Carolina, Georgia, Utah, Arizona and Nevada all gain seats. Florida, which gains two seats, now has as many electors as New York at 29. In the 1970s, New York had 41 and Florida had 17.
The concerted effort led by former RNC Chairman Ed Gillespie to pour resources into state elections this year looks prescient today. By funding statehouse races, Gillespie's team helped channel a Republican wave to flip many statehouses that will now decided winners and losers for the next decade.
Democrats are confident that the long-term growth of Hispanic populations means that Red states may become less so in time, but the danger for Dems is that the party's hold over Latino voters will have ebbed by the time their numbers reach those levels.
South Korea Tries Tweaking NorKs Again
"We will completely punish the enemy if it provokes us again like the shelling of Yeonpyeong Island."
-- Brig. Gen. Ju Eun-sik, who leads the South Korean army's 1st armored brigade, talking to reporters.
The South Koreans couldn't get a rise out of their Stalinist neighbors with an artillery barrage in disputed waters on Tuesday, so today tried an even more audacious show of force, with massive, live-fire military maneuvers across its northern border.
The South has also reinstated measures deemed unnecessarily provocative in recent years: propaganda leaflet drops via helium balloons, belittling Kim Jog-il via loudspeakers pointed over the 38th Parallel, the lighting of a giant metal Christmas Tree on the Demilitarized Zone (including the blasting of Christian carols forbidden in the totalitarian North).
But Kim didn't get to be the world's most autocratic dictator by fighting. He remains a despot's despot precisely because he doesn't fight.
Officials in South Korea are under pressure for seeming unprepared and slow to respond to a pair on NorK provocations: An artillery attack on a disputed island in the Yellow Sea and the sinking of a South Korean warship this spring. Those hostile actions deepened concerns about the expanding nuclear program in the North and the looming transition of power from Kim to his twenty-something son.
Today's huge exercises are not only a show of strength to satisfy and reassure residents, but likely also an effort to get North Korea to act out again.
The Kim regime's recent bad conduct has resulted in wins for the North. Not only have China and Russia declined to act against Kim, but he has been rewarded with renewed diplomatic status. He's had a visit from New Mexico Gov. Bill Richardson and the call for more multi-party talks. Acting out brought an end to the previous policy of ignore and isolate from America and our allies.
Kim would give that up, and possibly risk a real war and dethronement, if he allowed himself to be provoked by the South today.
Battle Over Internet Control Only Just Begun
"I don't want to feel that whichever content supplier had the best government connections or paid the most money determined what I can watch and for how much."
-- Steve Wozniak, co-founder of Apple, in a letter urging FCC commissioners to oppose government regulation of the Internet.
The FCC's move to regulate the Internet the same way it does telephones has started something of a political firestorm on the future of the Web.
The big winner in the action is deemed to be Google, which would be guaranteed access to Internet service providers at set, regulated rates. It's another sign of Google's growing political clout in Washington and as a Democratic patron.
While Google and other Web portals will press for more rules about how service providers must act and set prices, if the precedent stands, it means predictability and, perhaps, continued dominance for the big G.
Now, the battle will move to Congress and the courts, where conservatives will push for the Internet to stay unregulated, suggesting that the Wild West approach of today is superior to the kind of cartel system that has come to reign in telecommunications.
Liberals, on the other hand, argue that the Internet is a basic need and that in order to assure equal opportunity for all citizens, the government must ensure equal access to the Web.
And Now, A Word From Charles
"There is nothing in life that grows and thrives on its own that a liberal won't come along and want to regulate and control."
-- Charles Krauthammer on "Special Report with Bret Baier" discussing the FCCs move to regulate the Internet.