'Tiger selfies' would go extinct under New York bill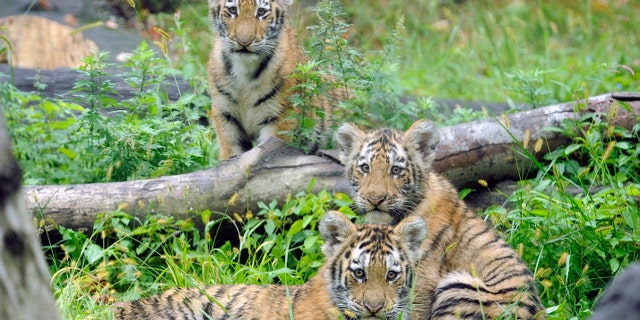 Because this is what's important in Albany.
State legislators in both houses have passed a bill banning people from posing for photos while hugging, patting or otherwise touching tigers in New York state.
Manhattan Assemblywoman Linda Rosenthal explained that she introduced the legislation to increase safety at traveling circuses and county fairs that allow the public to get up close and personal with their big cats.
But the Upper West Side Democrat acknowledges proudly that the bill would also destroy a trend now prevalent among users of dating apps — men snuggling with tigers in reckless attempts to look brave or cuddly or, even more implausibly, both in their dating-profile photos on online services like Tinder and OKCupid.
"They can still pose with bears and monkeys," the assemblywoman said.