Tiffany feels the Trump effect on 5th Avenue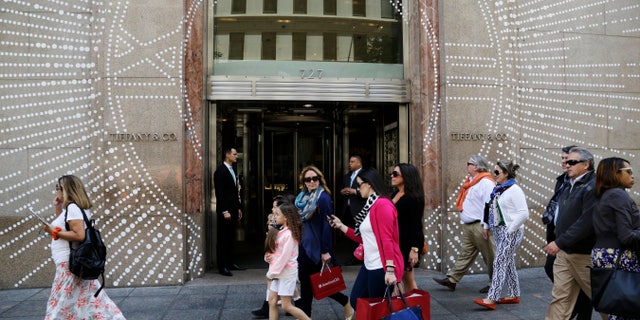 NEWYou can now listen to Fox News articles!
NEW YORK – Security barricades, protesters and a perpetual media encampment in and around Trump Tower since the election tarnished sales at Tiffany, the posh jeweler whose flagship store is just steps from the president-elect's front door.
Tiffany said Tuesday that sales at its store on Manhattan's 5th Avenue tumbled 14 percent in November and December, compared with the same period last year, partly due to "postelection traffic disruptions."
Tiffany & Co. has been under pressure more broadly, however, and overall sales in the Americas declined by 4 percent.
Shares of the New York retailer slid 2.5 percent to close at $79.90.