Ted Cruz sets meeting with Donald Trump, praises 'bold, brash voice'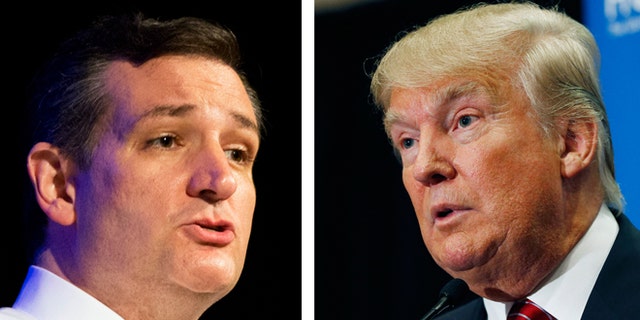 NEWYou can now listen to Fox News articles!
WASHINGTON (AP) – Two of the most outspoken Republican presidential candidates on illegal immigration — Sen. Ted Cruz of Texas and businessman Donald Trump — are set to talk.
Cruz, who requested the Wednesday meeting, told reporters at the U.S. Capitol that Trump "is bringing a bold, brash voice to this presidential race."
"One of the reasons you're seeing so many 2016 candidates go out of their way to smack Donald Trump is they don't like a politician [who] speaks directly about the challenges of illegal immigration," said Cruz.
"Many of the politicians who are running out of their way to smack Donald Trump have for years or even decades been vocal advocates of amnesty," he said. "I for one am grateful that Donald Trump is highlighting these issues. They're critical issues. They're issues I've been fighting for a lot of years."
Trump sparked a controversy for calling immigrants arriving illegally from Mexico "criminals" and "rapists."
Many GOP contenders including former Florida Gov. Jeb Bush and Sen. Marco Rubio, have criticized his comments, and Republican National Committee Chairman Reince Priebus called Trump to ask him to tone it down, which Trump said he would not do.
Cruz declined to offer details on the purpose of the meeting. Trump said earlier in an appearance on MSNBC's "Morning Joe" that he doesn't know what the meeting is about.
"He came out very strongly and agreed with what I said on illegal immigration, and he came out very strongly, and he came out early and I respect that," Trump said. "I like him. He called me, he wanted to meet and we are going to meet. What it's about, I have absolutely no idea."
Like us on Facebook
Follow us on Twitter & Instagram