Ted Cruz channels inner 'Scarface' to express anger over Iran nuclear pact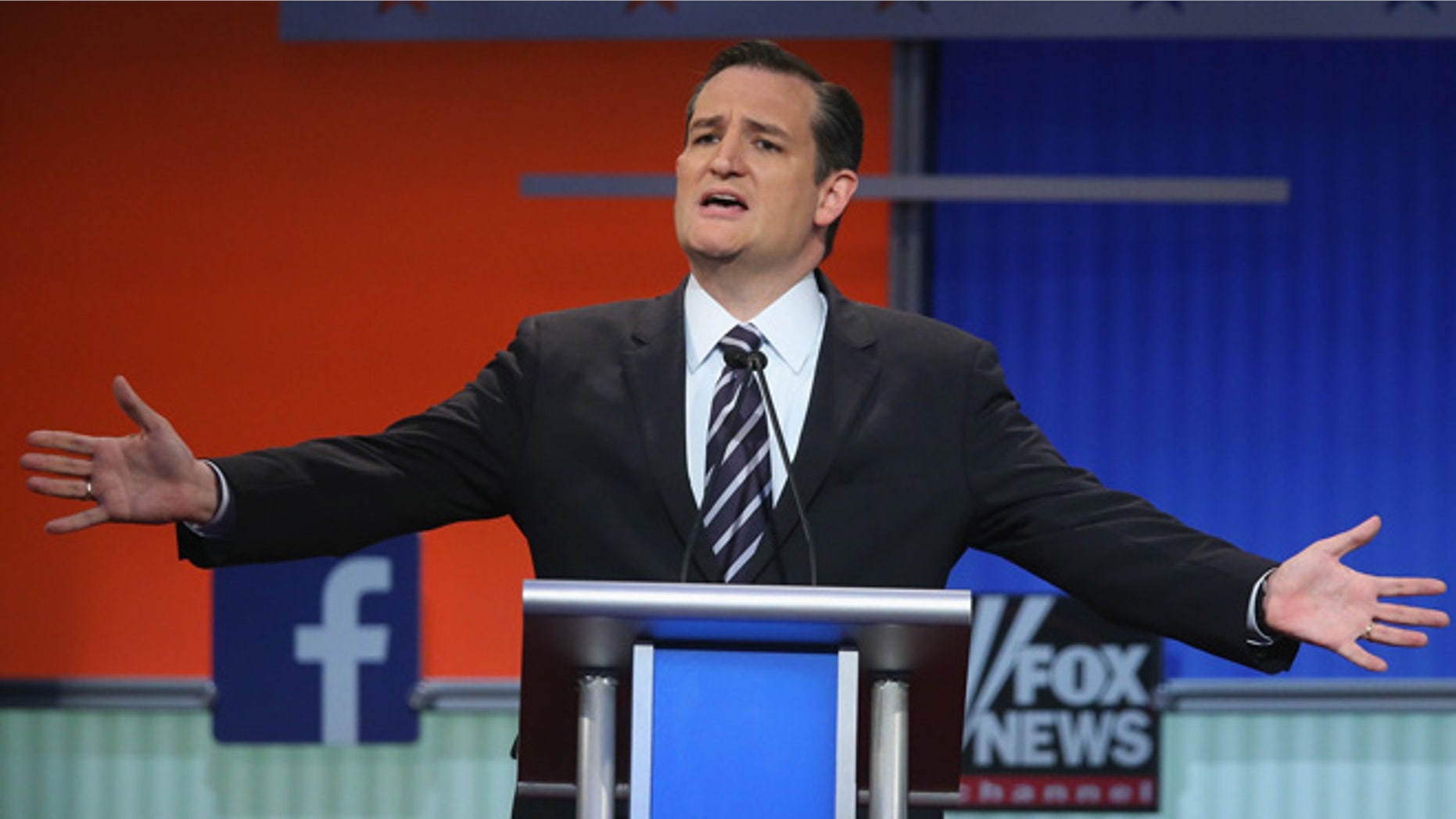 Ted Cruz is so upset over the Obama administration's historic nuclear deal with Iran that he is channeling his inner Tony Montana at speeches.
The Texas presidential hopeful of Cuban descent compared the deal's provision for the inspection of Iranian facilities to police officers allowing the fictional Cuban mobster, played by Al Pacino in the film "Scarface," to tell them whether or not he has any drugs.
"Have any of y'all seen the movie, 'Scarface?'" Cruz asked, according to local media. "This is the equivalent of law enforcement picking up the phone and calling Tony Montana and saying, 'Hey, Tony, you got any drugs?' 'I don't got no drugs.' 'Thank you, Tony.' That is essentially the Iranian nuclear inspection regime."
Cruz has been one of the most vocal opponents of the deal – going so far as to claim that the Obama administration would become "the world's leading financier of radical Islamic terrorism" if the deal is consummated.
The firebrand lawmaker, who famously tried to shut down the government rather than cooperate with Democrats, even has crossed the aisle in an attempt deny Obama veto power over Congress.
"I have been effusively praising Chuck Schumer – something I don't do often but in this instance he's doing the right thing – and it is my hope and prayer that in the coming weeks we see more and more Democrats who make the decision to put the national security of the United States of America, to put standing with our friend and ally the nation of Israel, and to put the safety and security of millions of Americans above partisan loyalty to the Obama White House," Cruz said.
Early Wednesday morning Senate Democrats appeared to amass enough votes to ensure the Iran nuclear deal survives in Congress, despite ferocious opposition from Republicans and the government of Israel.
Next week, Cruz and fellow presidential candidate Donald Trump will rally outside the Capitol Building against the agreement, as lawmakers return from a five-week recess to begin debating it.
The Associated Press contributed to this report.