Ted Cruz challenges President Obama to a debate over Syrian refugee crisis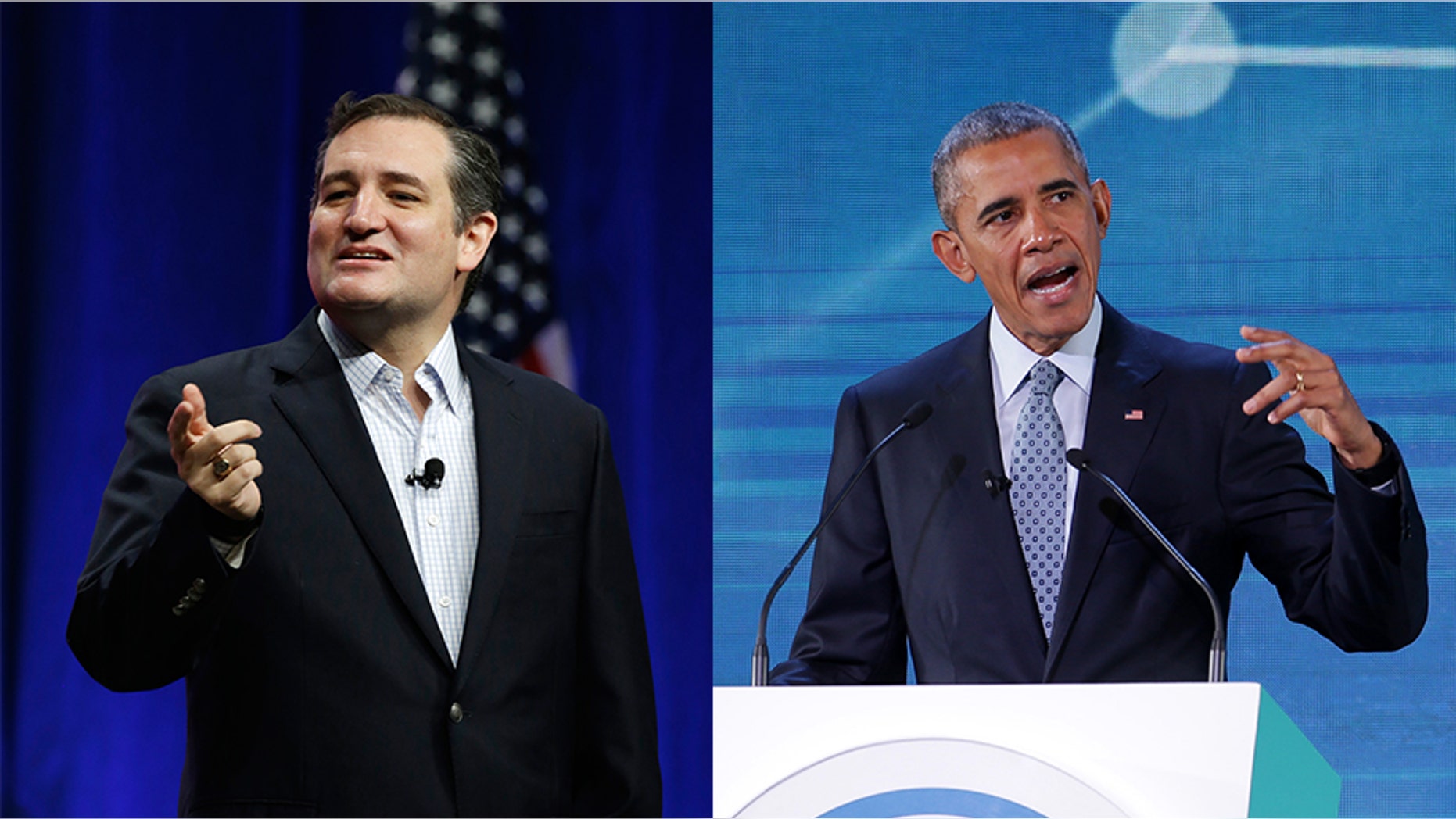 Republican presidential candidate Senator Ted Cruz has challenged President Barack Obama to a face-to-face debate in a response to what he called "cheap insults" from the president, who blasted Republicans Wednesday for insisting to bar Syrian refugees from entering the U.S.
President Obama said the GOP is apparently "scared" of widows and orphans.
"Let's have a debate on Syrian refugees right now," Cruz said to reporters on Wednesday. "We can do it anywhere you want. I'd prefer it in the United States and not overseas, where you are making the insults. It's easy to toss a cheap insult when no one can respond," he added, saying the president was belittling the Republican field.
"If you're so certain that allowing tens thousands of refugees including potentially ISIS terrorists is a good idea, if you're so certain the American people are with you, then I would encourage you to come."
President Obama delivered his remarks during a meeting with Philippines President Benigno Aquino.
In his harshest comments yet on the issue, he mocked GOP leaders and presidential contenders who are urging an immediate closure of America's borders to Syrian refugees in the wake of the ISIS attacks that killed 129 people in Paris last week.
"Apparently they're scared of widows and orphans coming into the United States of America," Obama said.
Obama took particular ire at a proposal by GOP presidential candidate Jeb Bush to admit only Christian Syrians. Bush later clarified he wants to give preference to Christians but not exclude properly vetted Muslims. Still, Obama said the idea of only allowing Christians in amounted to "political posturing" that runs contrary to American values.
Cruz said he is working with Congress to stop Obama from allowing Syrian refugees in the U.S. House Speaker Paul Ryan and Senate Majority Leader Mitch McConnell have urged at least a temporary halt in the resettlement of Syrians. Obama pointed out that he's been waiting for a year and a half for Congress to take up a new war powers resolution to address the ISIS threat, questioning their newfound haste to solve the purported threat of innocents fleeing war.
Defending his administration's screening program, Obama said it takes 18 to 24 months to clear a refugee for entry, following vetting by the U.S. intelligence community and other agencies as well as biometrics.
Contains reporting by the Associated Press.