Tea Party Patriots leader defends group after co-founder leaves claiming GOP ties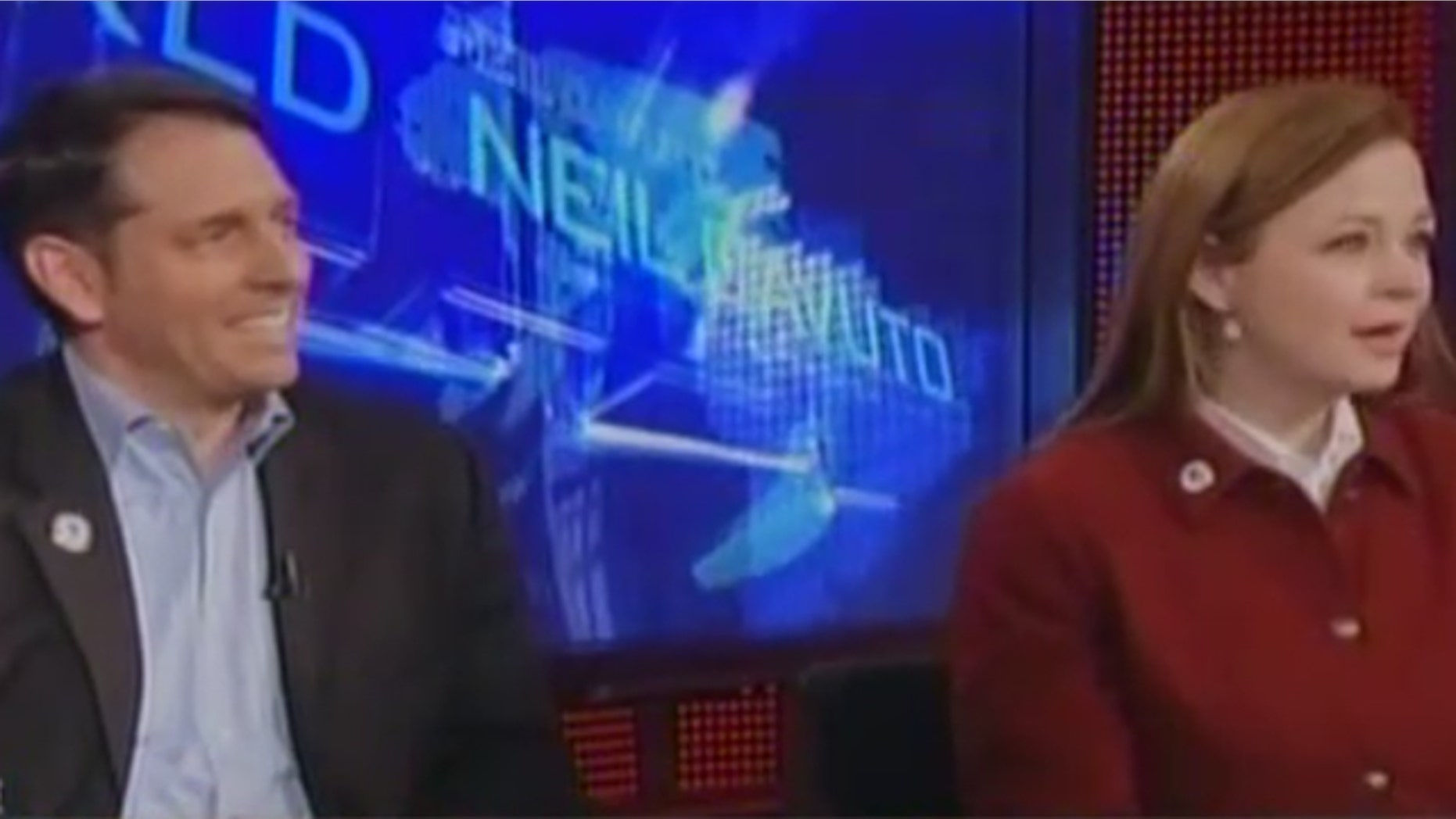 The leader of the nation's largest Tea Party network is disputing claims by a former top official that the group is too closely tied to the Republican Party, arguing that the movement continues to grow as an independent force bent on fighting the Washington culture of overspending.
Jenny Beth Martin, co-founder of Tea Party Patriots, defended her group and the movement after fellow co-founder Mark Meckler resigned amid frustration over the operation's priorities and finances. A board member also left.
Meckler, in interviews immediately following his resignation as national coordinator, claimed the Patriots were too close to the GOP and was wasting money in support of that alleged alliance.
The comments raised core questions about the direction of the Tea Party movement in an election year. Tea Party groups were largely responsible in 2010 for helping the GOP win back the House -- but only after backing outside-the-box conservative candidates who in many cases upset incumbents and establishment candidates in the primary process.
Meckler's claims suggested the Tea Party, of which the Tea Party Patriots are an influential part, was starting to march in lockstep with the GOP rather than keep it on its toes -- a particularly damaging charge considering the Tea Party Patriots have long prided themselves on a sense of grassroots independence from any party.
But Martin, in an email to FoxNews.com, described the group as "transpartisan," and more than willing to take on the GOP powers that be.
"We have been just as tough on Speaker Boehner and the Republican Leadership as we have on President Obama, Senator Reid, and the Democrats," she said. "The elected establishment in DC have been transpartisan when it comes to voting to continue the out-of-control overspending that is resulting in nearly $16 trillion in federal debt. Our willingness to stand up to elected officials regardless of political party affiliation has been and will continue to be transpartisan."
Noting that Tea Party Patriots has more than 3,000 local volunteer chapters, Martin said "it is plain to see that the movement is continuing to grow and work towards common goals."
She pointed to an upcoming rally on March 24 in advance of Supreme Court hearings on the federal health care overhaul.
"Our rally will kick off a week of rallies hosted by many groups working together toward the repeal of government controlled health care," she said. "Regardless of which group the 'Tea Party' supporters choose to affiliate (with), the vast majority, if not all, of the groups in the Tea Party movement share the core values of fiscal responsibility, constitutionally limited government and free markets."
Meckler, who resigned a week ago, alleged that the Tea Party Patriots had not been fiscally responsible with its own budget.
"From my perspective, the Tea Party Patriots had become this big top-down organization raising multi-millions of dollars," he said on MSNBC. "None of that money was flowing through to the local people, or very little of it, that's just not what I'm about. ... And also the organization had been doing things that associated it with the Republican Party."
He specifically complained about the $250,000 spent to co-sponsor the Southern Republican Leadership Conference GOP presidential debate.
"That bothered me on a lot of levels," he told The Daily Caller.
"What happens when you sponsor a Republican debate and you try to explain to your friends who are Democratic Tea Partiers or independents that we're not Republican? It doesn't fly anymore," he said.
Since the early 2009 launch of Tea Party Patriots and other Tea Party groups, the movement has blossomed and split off into thousands of local groups at a dizzying pace. That political mitosis has not stopped -- recently, at least two groups have launched under the name of the "Green Tea Party." They advocate a twinning of free-market policies and common-sense environmental regulation -- at a time when the Republican presidential candidates make assailing environmental regulation a cornerstone of their campaigns.
The Tea Party Patriots, in a statement on Meckler's departure and the departure of board member Ginny Rapini, said the movement's future depends not on national leadership but the millions of activists involved. It said "no one person or even small groups of people are responsible for the movement's success and vitality," and that the movement would "continue to grow stronger."
The group did not touch on Meckler's claims in that statement.
"Mark Meckler's resignation as an employee and from the Tea Party Patriots board follows months of discussions and good-faith differences on how best TPP can serve the Tea Party movement. He felt it necessary to step aside and pursue other endeavors. We extend our best wishes to him. He has done many good things for the movement," the statement said.
FoxNews.com's Judson Berger contributed to this report.