Taxpayer Calculator: Essential Air Service Program for Small Airports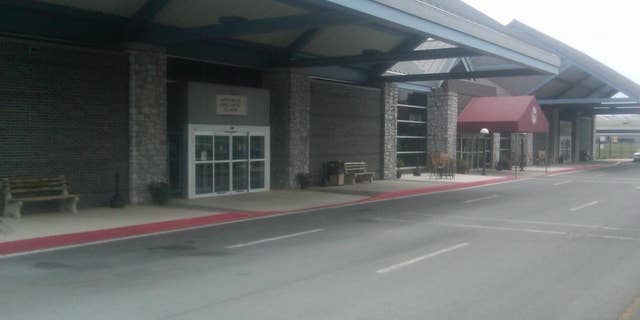 NEWYou can now listen to Fox News articles!
A federal program that provides subsidies to airlines for providing passenger service to small airports that would otherwise go without came under fire as Congress deadlocked on a recent FAA authorization leading to an agency shutdown.
But the money now looks to be safe as the transportation secretary plans to sign a waiver that overrides congressional calls to end at least some of the funding. That waiver led to Senate passage of a House FAA authorization bill that yanked the funding.
CLICK HERE TO SEE YOUR SHARE WITH THE TAXPAYER CALCULATOR
In rural areas where public transportation or highways are sparse, the Essential Air Service program seeks to support air travel. The Department of Transportation subsidizes about 150 of these communities, areas that likely would not be able to support any take-offs or landings without the federal government's substantial help.
Ely, Nevada's tiny airport provides a perfect example. It's the nation's smallest airport with commercial passenger service and the one daily roundtrip flight to Las Vegas on Great Lakes Air costs around $300 roundtrip. But the federal subsidy for the flight is more than ten times that cost for each passenger. The drive from Ely to Las Vegas is about 284 miles and takes a little over four hours.
According to the Bureau of Transportation Statistics, 106 passengers used the Ely airport in the first four months of 2011. In 2010, only 227 people used the facility.
Those fighting to keep air service at the smaller, subsidized airports say the link to larger areas is vital for passengers and is worth the cost to taxpayers. Senate Majority Leader Harry Reid, D-Nev. fought to keep the EAS.
But others say the subsidies, some of which are thousands of dollars per ticket, are a massive waste of taxpayer monies. And aviation consultant Eric Zimmerman says they the subsidies are products of a bygone era.
"The EAS was created as a temporary or intended to be a temporary program to ease the transition after airline deregulation and here we are more than 30 years later and this program is squandering more taxpayer money dollars than ever," said Zimmerman.
So just how much does the EAS program cost you? Find out by CLICKING HERE FOR OUR TAXPAYER CALCULATOR.
Fox News Correspondent Peter Doocy contributed to this report.