Syria is top item as President Obama, Turkish leaders confer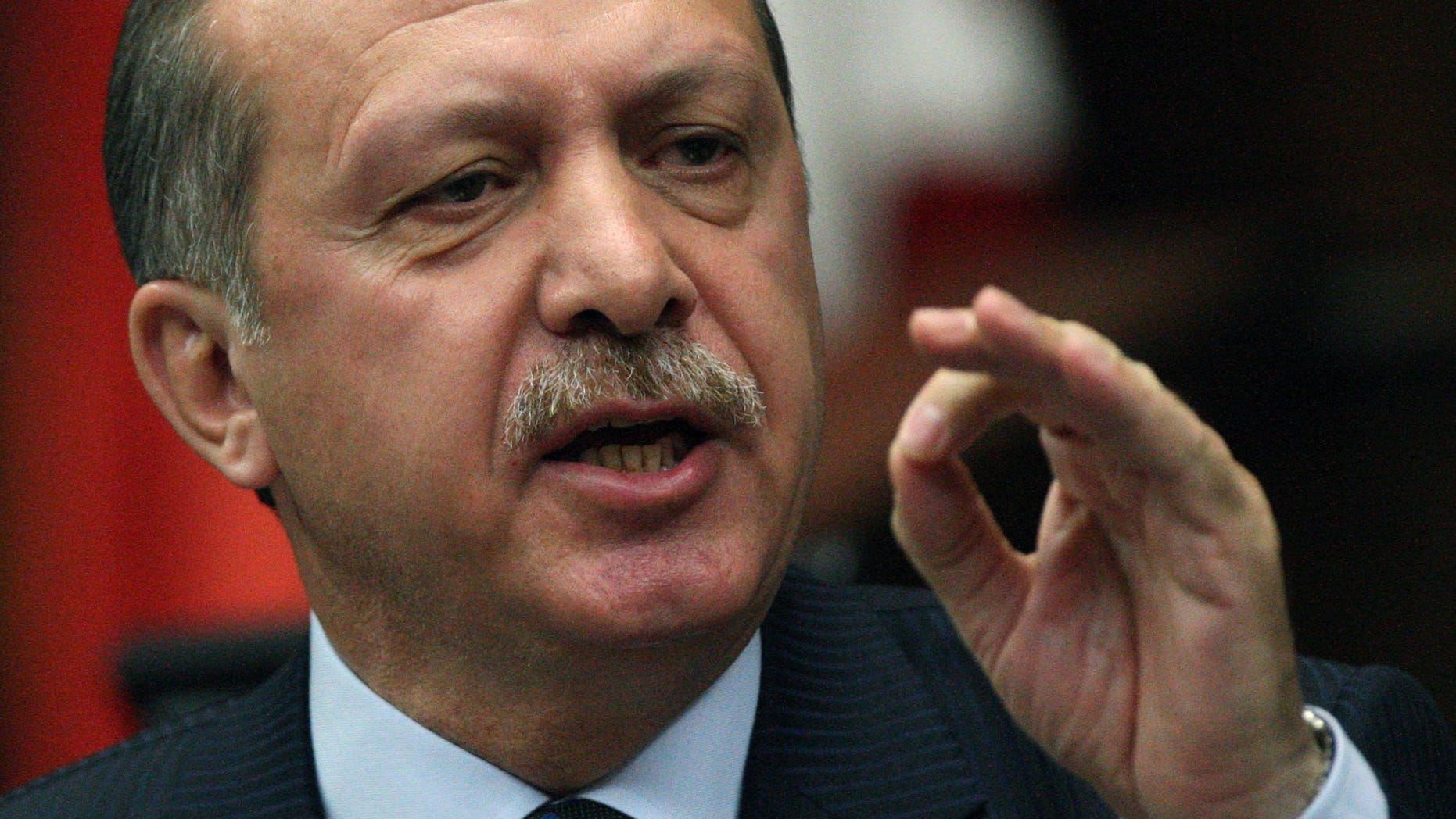 SEOUL, South Korea – President Barack Obama says he and Turkey's prime minister are looking for ways to bring about needed change in Syria as that nation's leadership continues a bloody crackdown on civilians.
Obama met Turkish leader Recep Tayyip Erdogan Sunday ahead of a nuclear security conference in South Korea. Turkey shares a border with Syria and has been a key player in trying to stop violence that has claimed an estimated 8,000 lives over the past year.
Erdogan said, `We cannot remain a spectator to these developments'
Both leaders spoke at the end of their meeting.
Turkey hosts a meeting of the diplomatic group known as the "Friends of Syria," next week to show Syrian President Bashar Assad a united front against his repression.