Super PACs flood 2012 campaigns with millions but impact still an undecided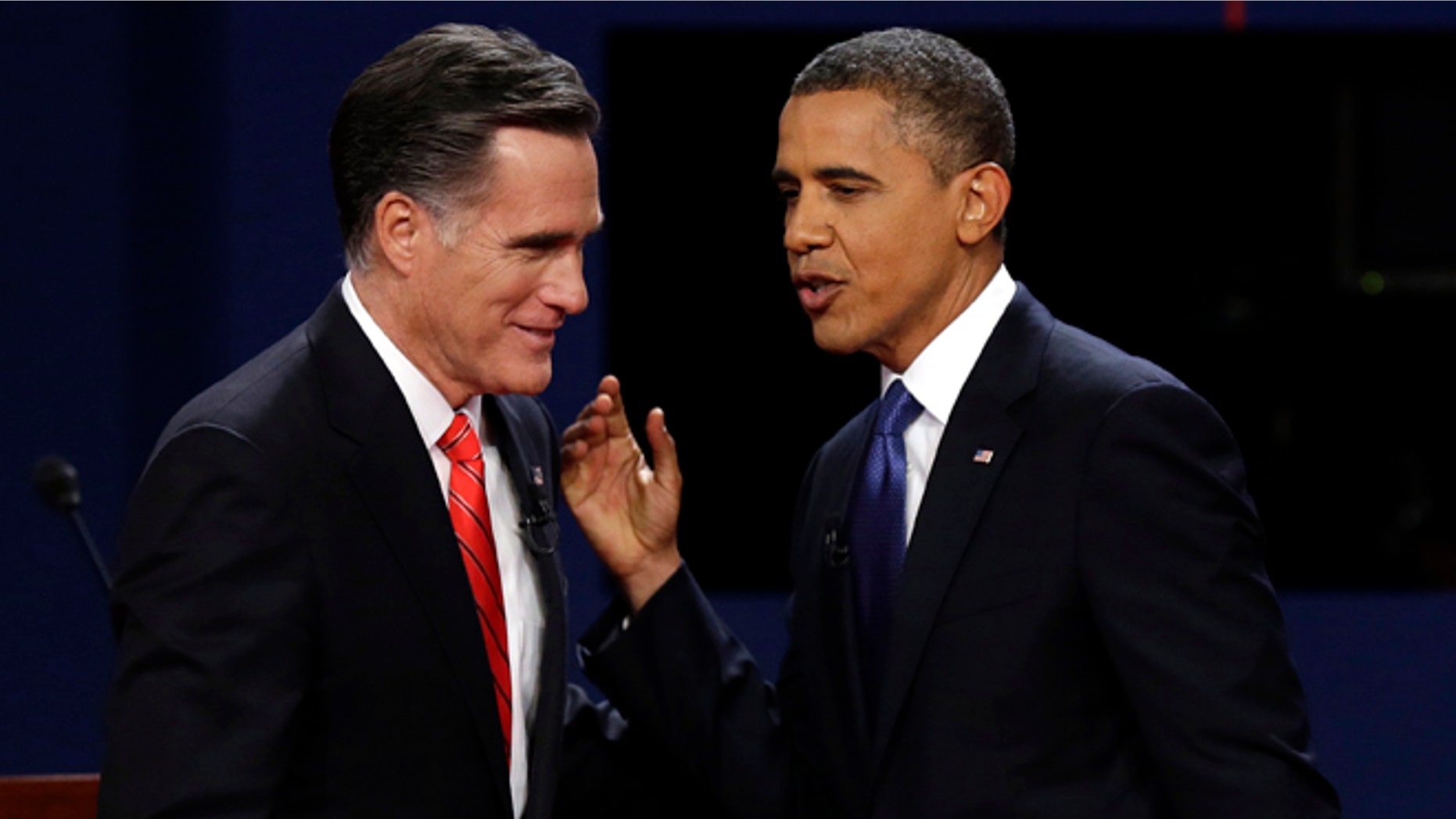 Total spending for the 2012 presidential election has blown away previous cycles with so-called super PACs laying down a staggering $629 million.
When combined with Team Obama and Team Romney collectively spending roughly $2 billion, this year's presidential cycle becomes the most expensive in American history.
Watch the results pour in like a pro with FoxNews.com's Election Command Center
Still, what remains unclear is the impact so much money has had on this race -- particularly from the loosely, but not officially, affiliated super PACs -- considering residents in Ohio and a handful of other battleground states say they have essentially tuned out after being so inundated with radio, TV and web ads.
"Just the amount of money is beyond the pale," said Ben Tulchin, a San Francisco-based Democratic strategist and pollster. "But you wonder about the law of diminishing returns. Potential voters are bombarded with so many ads that it becomes hard to break through."
Super PACs were first created in 2010 in the wake of a key Supreme Court ruling and helped power the midterm elections that year in which Republicans overwhelmingly took control of the House.
They can raise an unlimited amount of money from corporations, unions, associations and individuals to support or attack a candidate. However, they must report their donors to the Federal Election Commission.
Take your best shot at predicting the final electoral map for the 2012 Presidential Election
Aside from the deep cash reserves the super PACs brought to the 2012 cycle, they also served another purpose. While the PACs are not technically tied to the campaigns, many of them were run by operatives close to the candidates and lobbed some of the toughest attack ads of the race -- sometimes going further than the campaigns themselves were willing to.
Perhaps the most infamous ad of the 2012 cycle was from a pro-Obama super PAC that linked Mitt Romney to the death of a steelworker's wife.
Republican-tied groups, though, raised the most money. The biggest hitter this cycle was Restore Our Future, a pro-Mitt Romney super PAC whose independent expenditures -- money spent that is not connected to a party or campaign -- has so far exceeded $143 million.
The second biggest was American Crossroads, a conservative super PAC whose independent expenditures neared $105 million. The group spent $84.6 million in opposition to Obama.
The biggest Obama supporter was Priorities USA Action -- in third place with a significantly smaller $67.4 million spent.
The roughly $629 million spent this cycle came from 1,063 super PACs. But pro-Republican groups have maintained the lead since the midterms -- this year spending $355 million, compared with $272 million for pro-Democrat groups, according to the non-partisan Center for Responsive Politics.
Democrats have lagged behind in part because of their early uncertainty about super PACs, which caused them to drag their feet and could hurt future campaign efforts, said Tulchin, founder of San Francisco-based Tulchin Research.
He thinks the super PAC money is best spent early in a race to help define a candidate and all this new money still cannot match the impact of routine news coverage of the candidates, known as "earned media."
He points to Obama's handling of Superstorm Sandy, for which coverage has been largely favorable, and the first presidential debate, in which the president did not perform well -- and that performance was replayed for days on air.
"All that money -- 95 percent of it just gone," Tulchin said. "That is the limitation of the super PAC and campaign spending."
John Brabender, long-time strategist for former Republican presidential candidate and ex-Pennsylvania Sen. Rick Santorum, said Tuesday that super PACs have had a huge impact in 2012 -- particularly in the primaries because in the general elections "there's so much clutter and so much press attention."
He told FoxNews.com that Santorum in the 2012 primaries could compete with Romney state by state, but super PAC money was being used to set the narrative in favor of Romney in upcoming contests before Santorum was even able to compete there.
"We couldn't beat that," he said.
The pro-Santorum Super PAC Red, White and Blue raised $8.5 million this cycle, according to the Center for Responsive Politics.
Brabender also thinks the success or failure of super PACS will be measured in part by what the exit polls reveal about how women voted -- because both sides late in the race began focusing on ads directed at women voters.
"We'll see who did a better job," he said.