Stevens Case Could Give U.S. Attorneys Cold Feet, Activists Warn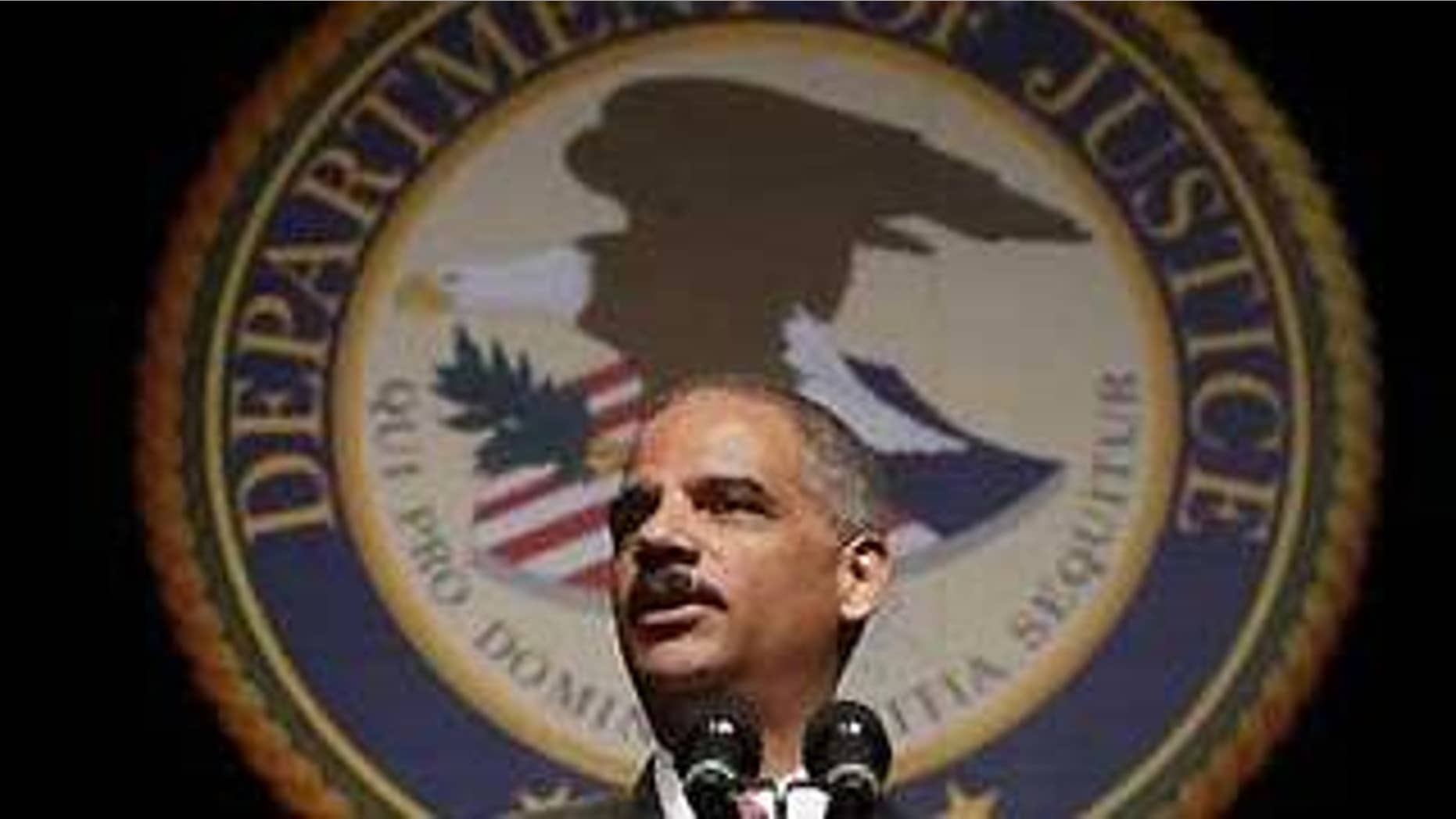 Good government activists are warning that the dropping of all charges against former Alaska Sen. Ted Stevens and the tossing of his seven felony convictions could give U.S. prosecutors cold feet in going after other politicians who are suspected of crimes.
Already the lawyer for former Alabama Gov. Don Siegelman, who was convicted of bribery and mail fraud, has urged Attorney General Eric Holder to dismiss all charges against his client, citing accusations of "far ranging misconduct" in the case.
These developments alarm activists who fear prosecutors will be tempted to hold back when it comes to cases that have not yet gone to trial.
"It has a chilling effect," said Tom Fitton, president of Judicial Watch.
He said the dismissal of corruption charges against Stevens, and the subsequent opening of an investigation into the prosecutors in the case, sends a signal to U.S. attorneys that "it's not worth it going after big-name politicians."
"So who benefits? Rod Blagojevich, people associated with him," Fitton said, referring to the former Illinois governor recently indicted on a slew of corruption charges.
The Blagojevich case was already dogged by questions about prosecutorial conduct. U.S. Attorney Patrick Fitzgerald was criticized by some legal experts for holding a high-drama press conference to announce the charges in the fall, using language like "political corruption crime spree," and then requesting months to seek an indictment.
At one point, Blagojevich's lawyers even asked a federal judge to remove Fitzgerald and his team from the case, citing pretrial publicity.
Fitton said Blagojevich isn't the only politician who could benefit from a change in attitude at the Justice Department.
"If the leads in Blagojevich go back to Washington, I think they're going to be afraid to go back there," he said. He said he was concerned that officials like Alaska Rep. Don Young, who has been under investigation as part of an FBI corruption probe, and former Louisiana Rep. William Jefferson, whose bribery trial is set for later this year, could receive lighter treatment.
But prosecutors in the Blagojevich case showed no signs of letting up this month when they presented an aggressive indictment against the former governor. The 19-count indictment against Blagojevich, his brother, two former aides and two businessmen accused the ex-governor of corruption involving billions of dollars in Illinois state pension bonds, in addition to an alleged scheme to sell President Obama's seat in the U.S. Senate.
Though Holder has warned his attorneys that misconduct will not be tolerated and told them doing justice is more important to him than winning convictions, he's also tried to nip in the bud any reluctance on behalf of his staff to tackle public corruption.
Holder held a series of private meetings with Justice Department attorneys Thursday to encourage them to keep aggressively pursuing public corruption, despite the unraveling of the Stevens case.
A Justice Department official said Holder spoke to lawyers in more than a dozen sections and offices at three different buildings. His message to the prosecutors: Push fraud and corruption cases assertively, and don't feel you need to sit back because of criticism about problems with Stevens' trial and conviction.
Holder told reporters Thursday he's taking "a hard look at a variety of things in the department" as a result of the problems with the Stevens case.
He named Mary Patrice Brown, who headed Holder's criminal division, to be the next head of the Justice Department's Office of Professional Responsibility. Though Justice officials said the change was not related to the case, Brown will oversee a probe into the department's public integrity unit.
Asked Thursday whether he was taking another look at other public corruption prosecutions, such as Siegelman or cases against others in Alaska, Holder said he didn't have any reviews under way.
But Siegelman's lawyer, Vincent Kilborn, told FOXNews.com, "I'd say Stevens is probably the tip of the iceberg."
During the Bush administration, Democrats claimed the prosecution of Siegelman was pushed by politics-minded Republicans. Siegelman, who was sent to prison in 2007 for bribery and corruption, was freed last year on bond. An appeals court recently dismissed some, but not all, of the charges against him and ordered him re-sentenced.
In his letter to Holder last week, Kilborn wrote that jurors in the case were exposed to "outside influence" and that one U.S. attorney, whose husband was one of Siegelman's "fiercest political opponents," continued to be involved in the case despite recusing herself.
Kilborn said Siegelman surely is not the only one whose case should get a closer look.
"I can't imagine the Stevens case is the only case in the United States where documents were withheld from the defense that should have been turned over," Kilborn said.
But Fitton and Melanie Sloan, director of Citizens for Responsibility and Ethics in Washington, said future cases, not settled cases, are most likely to be affected by the Stevens dismissal.
Sloan said the Stevens case represented a unique set of circumstances that can hardly be applied to cases like Siegelman's. She said instances of alleged prosecutorial misconduct had been documented long before the case was dismissed. She also suggested that Stevens' age -- he is 85 -- and the fact that he lost his Senate seat in November factored into Holder's decision.
"I don't think this is much an opportunity for the cases that have already happened than the cases coming down the pipe," Sloan said.
As for Stevens, she said people shouldn't lose sight of the "solid" evidence against him that he lied to hide gifts.
She said she hopes the turn of events in the Stevens case will result in the public integrity unit of the Justice Department getting more resources.
"Obviously, they need a shakeup in public integrity," Sloan said.
FOXNews.com's Judson Berger and The Associated Press contributed to this report.