State lawmakers weigh ending 'unnecessary' car inspections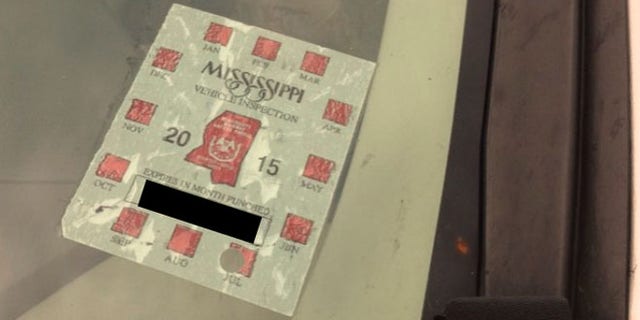 Broken taillight? Soon, it might not be a problem.
State lawmakers are revving up efforts to abolish or roll back car inspections -- arguing that the government-mandated check-ups amount to little more than a hassle and a tax.
The Mississippi state Senate recently passed a bill that would eliminate vehicle inspections completely.
State Sen. John Polk, a Republican and supporter of the bill, said states are going this way because they've found the inspections "unnecessary."
"Cars have become much more reliable today," Polk said. The measure heads next to the Mississippi House for a vote.
While safety advocates argue the inspections are still important, the proposal follows other efforts at the state level to roll back inspections. New Jersey, for example, eliminated their safety inspections back in 2010. And some Pennsylvania lawmakers are pushing anew to get rid of inspections for cars less than two years old.
There are two types of regulated inspections: safety and emissions. A handful of states -- including Florida, Alabama and Hawaii -- don't require any. Today, at least 18 states require periodic safety inspections, and roughly three-dozen states require emissions inspections.
Those considering moving away from inspections argue they're antiquated.
In Mississippi, the inspections cost drivers $5 per year. The penalty for not having a valid inspection sticker is $50.
Mississippi Lt. Gov. Tate Reeves believes the stickers are used to essentially collect a "$5 tax."
"Many states are eliminating the inspection sticker as vehicles are manufactured with improved safety features, and I think we should join them," Reeves said in a written statement. He also complained that state troopers have to spend time inspecting inspection stations, when they are trained to "protect Mississippians' safety on the road."
But some drivers think the inspections are worth it. "I think they're a good thing. They keep broken-down cars off the road, for safety reasons. It's not expensive either," said Long Beach, Miss., resident Cameron Hatch.
According to the U.S. Department of Transportation, Mississippi had more than 2 million registered vehicles -- which puts the state's annual revenue from safety inspections at more than $6 million. That's a tiny fraction of the state's budget, expected to be more than $6 billion for 2016.
"This is not about money," state Sen. Billy Hudson told The Clarion Ledger. "I don't care if we are losing money on it or making money. It's a public safety issue."
But AAA Public Affairs Vice President Mike Wright said some safety inspections are not worth it.
"Nobody can prove with any degree of certainty that spending the money, suffering the inconvenience of getting your vehicle inspected, actually produces desired results," said Wright, who added only the smallest portion of car accidents are caused by motor vehicle defects. Driver error is the biggest cause, Wright said, while stressing that drivers should still get their vehicles inspected periodically.
The Department of Transportation created a vehicle inspection program after Congress passed the Highway Safety Act in 1966. But in 1976, Congress allowed states to abandon their inspection programs.
The safety inspection typically involves a driver bringing a car to an authorized shop for testing on the brakes, steering, suspension and headlights, among other factors. Drivers get a sticker on the windshield to show their car has passed.
In Pennsylvania, state Sen. John Wozniak, a Democrat, is leading an effort to eliminate safety inspections for cars less than two years old.
"When you look at accidents and crashes of states that have inspections to those that do not, their accident rates are not much different," said Wozniak, who plans to introduce a bill.
Wozniak also wants to toss out emissions inspections in his state; he said there is a 99 percent passing rate for emission tests. "If you had your kids in school and that's the kind of grades they were bringing home, you'd say well done ... we don't need these inspections anymore," he said.
An EPA spokesperson disagreed, saying: "The Clean Air Act's inspection programs are important tools for protecting public health by reducing smog pollution. Although newer vehicles have better emissions control technologies, a significant number of vehicles do not pass their emissions test -- up to 10 percent or more of the tested fleet."
Some car maintenance shop owners say the inspections are just good for business.
"A lot of [auto shops] don't do it because they think it's a nuisance, but I like them," said Hal Mardis, owner of the Goodyear Auto Service Center in Ridgeland, Miss. "It brings in a lot of traffic for me. We do 1,600 a month."
But if Mississippi gets rid of the safety inspections, Mardis thinks his business won't be affected: "We are well-established enough that I don't think we're going to drop a lot of business because of it."