Special counsel investigators start questioning White House staffers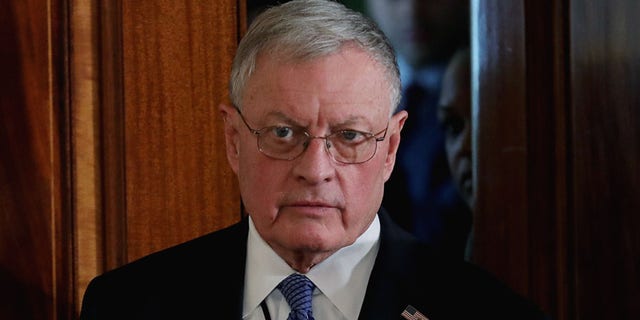 NEWYou can now listen to Fox News articles!
Investigators have begun questioning White House staffers as part of the special counsel's Russia probe, two sources confirmed to Fox News.
Sources said that retired Lt. Gen. Keith Kellogg, the chief of staff for the National Security Council, was interviewed on Thursday. Questioning covered former national security adviser Mike Flynn, who resigned in February and who helped bring Kellogg onto the Trump transition team.
One source said Kellogg was shown records related to the investigation of Flynn.
Special Counsel Robert Mueller's team had been expected to start interviewing White House staffers, having already sought a wide variety of documents related to their probe of Russia's attempted meddling in the 2016 election.
In a separate development, Fox News has learned that congressional investigators as well as federal agents are scrutinizing a Trump campaign national security meeting in March 2016 at Washington, D.C.'s Old Post Office, now the site of the Trump International Hotel.
Two sources close to the issue said investigators are determining who attended, what was discussed and how then-candidate Donald Trump responded to an idea -- broached at the meeting by a junior staffer -- of setting up a session with senior Russian government officials to discuss repairing the U.S.-Russia relationship.
The Washington Post first reported that the junior staffer, George Papadopoulos, had sent an email in March 2016 offering to set up the meeting. The Daily Caller first reported that Papadopoulos, an energy consultant, then broached the idea in the Old Post Office meeting.
Sources told Fox News then-senator Jeff Sessions shut down the discussion, with others following up via email that such a meeting might violate the Logan Act -- a 200-year-old statute that bars American citizens from engaging with a foreign government without authorization from the current U.S. government.
Fox News was told the meeting was more for the cameras than a serious national security discussion, with one source saying investigators were told the president had no reaction to the proposed Russian meeting and another saying the president seemed flattered by the idea.
Asked for comment, the Justice Department referred Fox News to the special counsel's office, which declined to comment.