Spanish PM Rajoy visits Catalonia amid continuing tensions over secession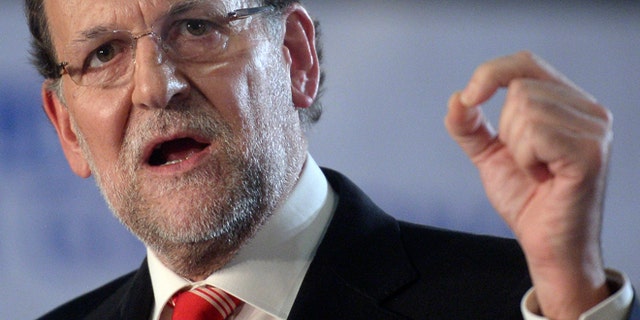 NEWYou can now listen to Fox News articles!
BARCELONA, Spain (AP) – Spain's prime minister has visited the northern region of Catalonia 20 days after its government held an informal, nonbinding poll asking residents if they favored splitting from Spain.
Speaking at a rally held Saturday by his Popular Party in Barcelona, Mariano Rajoy said the unofficial referendum had "according to its own figures, failed resoundingly."
Catalan officials said out of 6.3 million potential voters, 2.3 million cast ballots, with most favoring secession.
Rajoy, who was surrounded by many of his Cabinet ministers, said two-thirds of Catalans had not turned out to vote and that the regional government's "international propaganda operation" had fallen apart "noiselessly and without clatter."
Catalonia held the poll after plans to stage a proper referendum were suspended when Rajoy's government challenged its legality in court.