Some Dems Join GOP Opposition to Gitmo Transfers to Yemen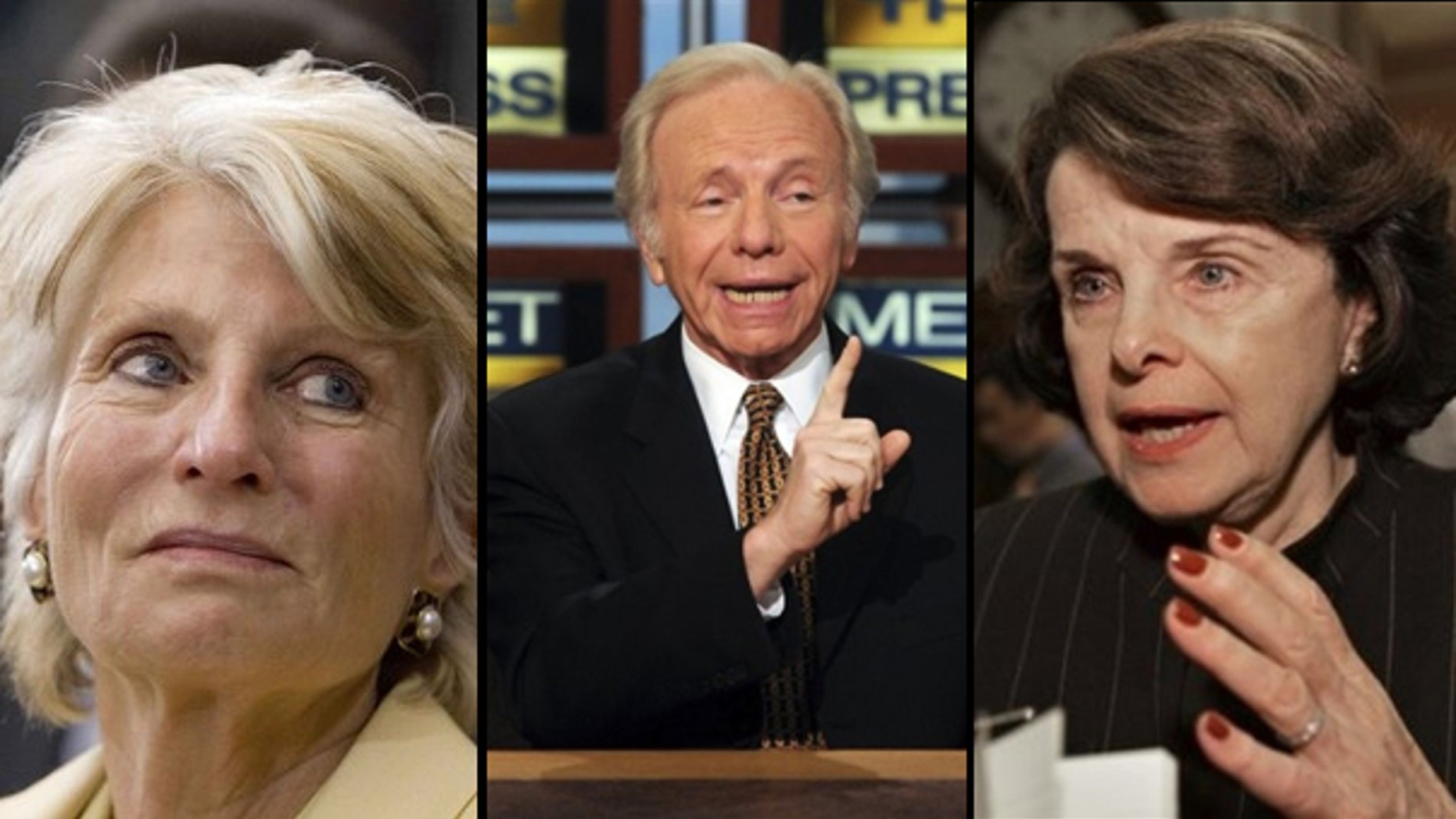 Some Democrats are joining Republican lawmakers in opposing the transfer of suspected terrorists from the Guantanamo Bay prison to Yemen, citing Al Qaeda's increased activity in the poor Arab nation.
President Obama's top counterterrorism adviser, John Brennan, told Fox News that the transfers will continue if the administration deems them warranted.
"The Guantanamo facility must be closed," he said on "Fox News Sunday." "It has served as a propaganda tool for Al Qaeda. We're determined to close it. We're not going to, though, do anything that is going to put American security at risk."
But some Democrats, including Senate Intelligence Committee Chairman Dianne Feinstein of California, have urged a halt -- echoing Republicans who oppose plans to close Guantanamo.
Rep. Jane Harman, D-Calif., a member of the Homeland Security Committee, said Sunday that officials should review the transfers. She does support plans to close the prison and open one in Illinois for terrorism suspects.
"I think it is a bad time to send the 90 or so Yemenis back to Yemen," Harman told ABC's "This Week."
Six Yemenis returned last month were released after the government there determined they were not a threat, officials in Yemen told The Associated Press.
Obama has said an Al Qaeda group operating in Yemen apparently was behind the plot to bring down a U.S.-bound airliner on Christmas Day. The U.S. and Britain closed their embassies in Yemen on Sunday in response to threats from Al Qaeda.
Sen. Joe Lieberman, a Connecticut independent who has opposed closing Guantanamo, said transferring any of the Yemeni detainees back home would be irresponsible.
"We know from past experience that some of them will be back in the fight against us," Lieberman told ABC's "This Week."
Missouri Sen. Christopher "Kit" Bond, the top Republican on the  Senate Intelligence Committee, called for an "immediate" halt Sunday.
"If we don't stop the practice of releasing Gitmo detainees to Yemen or to other countries -- and some of them came through Yemen through Saudi Arabia -- we're asking for even more trouble. I think there ought to be an immediate halt put to releases from Gitmo," Bond said on "Fox News Sunday."
Bond admitted that the Bush administration made a "big mistake" transferring terrorists back to other countries. However, he hopes the Obama administration will not continue to commit the same mistake.
U.S. officials believe two Saudis released from Guantanamo, one in 2006 and the other in 2007, may have played significant roles in Al Qaeda activities in Yemen.
An estimated 90 Yemenis are being held at Guantanamo Bay and about half are set to be sent to Yemen. Those who remain in U.S. custody will be prosecuted in criminal or military courts, Brennan said.
"Some of these individuals are going to be transferred back to Yemen at the right time and the right pace and in the right way," Brennan said. "We're making sure that the situation on the ground is taken into account, that we continue to work with the Yemeni government, and we do this in a very commonsense fashion because we want to make sure that we are able to close Guantanamo."
Yemen has freed the six Yemenis who were released from Guantanamo Bay and returned to the country on Dec. 20, security officials and a lawyer for the men told The Associated Press.
The lawyer, Ahmed al-Arman, said the six were freed from Yemeni custody over the last week, with the last two freed Saturday night. They were handed over to their families.
Security officials held the six for questioning and investigation since their handover by the United States, but they found no evidence of involvement in terrorism or other crimes, Yemeni security officials said. The six gave guarantees that they would not leave the country, would not associate with terror groups and would report regularly to the police, the officials said, speaking on condition of anonymity because they were not authorized to talk to reporters.
Brennan also spoke on NBC's "Meet the Press," ABC's "This Week" and CNN's "State of the Union."
The Associated Press contributed to this report.