Socialist NY Senate candidate challenged over claims of being an immigrant, Jewish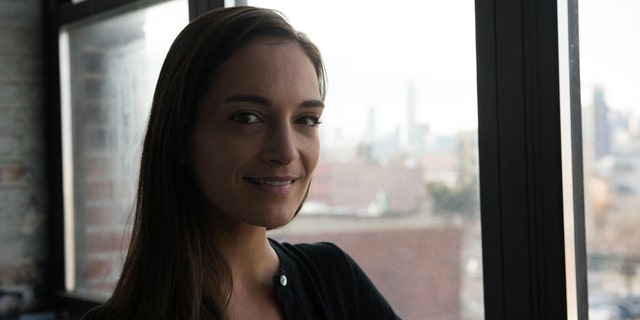 A Democratic Socialist candidate for New York Senate faces questions after reports emerged that she falsified her biography, including claims about being an immigrant and Jewish, while her previous work shows she was a Christian conservative advocate.
Julia Salazar, a progressive Democrat affiliated with the Democratic Socialists of America, has been touted as the next Alexandria Ocasio-Cortez, a young and hip socialist who would move the party further to the left. She also received an endorsement from the New York governor candidate Cynthia Nixon.
But Salazar came under fire last week after an expose in Tablet magazine, which examined Salazar's claims about her biography.
The candidate for state office previously told multiple outlets that she's an immigrant from Colombia and noted that her family immigrated to the U.S. when she was young. Her father, she said, was Jewish but the family had little contact with the American Jewish community after they arrived to the country.
"I immigrated to this country with my family when I was very little. In Colombia, my mom raised me as a single mother," she also said during one of her events on the campaign trail.
"As a proud immigrant myself, I know how important it is to protect the rights of immigrants and ensure that everyone can fully participate in the life of New York State," Salazar's campaign website read just last month, before it was recently changed to "as a proud daughter of an immigrant father myself."
According to Tablet, the candidate is not an immigrant. She was born in Miami and her mother had U.S. citizenship. Her brother, Alex Salazar, confirmed to the magazine that both he and his sister were born in the U.S.
Salazar, despite being caught on camera saying she's an immigrant, pushed back against the expose, saying she "made it crystal clear that I had been born in Miami." She blamed a campaign staffer for the error on her website.
Her claims about being Jewish also came under scrutiny. She claimed Jewish blood through her father, saying his Jewish ancestors were expelled to Latin America from medieval Spain. But her father's 2009 funeral service notes that the service was held in a Catholic Church in Florida, Tablet reported.
"There was nobody in our immediate family who was Jewish … my father was not Jewish, we were not raised Jewish," the brother said. He added that one of their father's brothers was a Jesuit priest.
'There was nobody in our immediate family who was Jewish … my father was not Jewish, we were not raised Jewish.'
The magazine also obtained messages from her university years that show Salazar claiming her mother's family was from Israel and describing herself as a descendant of Christian Israelis. The New York Senate candidate also once wrote that her grandfather moved from Mandatory Palestine to Colombia 10 years before the state of Israel was founded.
The Tablet reports that some of her acquaintances said that Salazar had undergone conversion to conservative Judaism in just two months, though such a process could take much longer.
Salazar called the questioning of her religion "a long history of bigoted policing of the identity of Jewish people of color, particularly people with patrilineal Jewish heritage or Jews who converted. I'm sad to see that brought into my campaign."
The candidate's progressive credentials were also called into question after revelations that she was actually a conservative Christian activist on campus who worked on pro-Israel and pro-life initiatives.
In 2012, Salazar appeared on Glenn Beck's show, claiming "there are probably several" professors at the Columbia University who are using "using the classroom as their podium to spread lies about the State of Israel, to delegitimize the State of Israel, and to spread propaganda to Columbia students."
The candidate has since come out against the Jewish state and supported organizations that campaign for boycott, disinvestment, and sanctions against Israel.
In 2012 and 2013, she was the president of Columbia Right to Life, the campus' top anti-abortion group. Her now-deleted social media posts often alluded to her Christian faith.
Salazar didn't address her change in political views.