Snowstorms Slam Taxpayers With Recovery Costs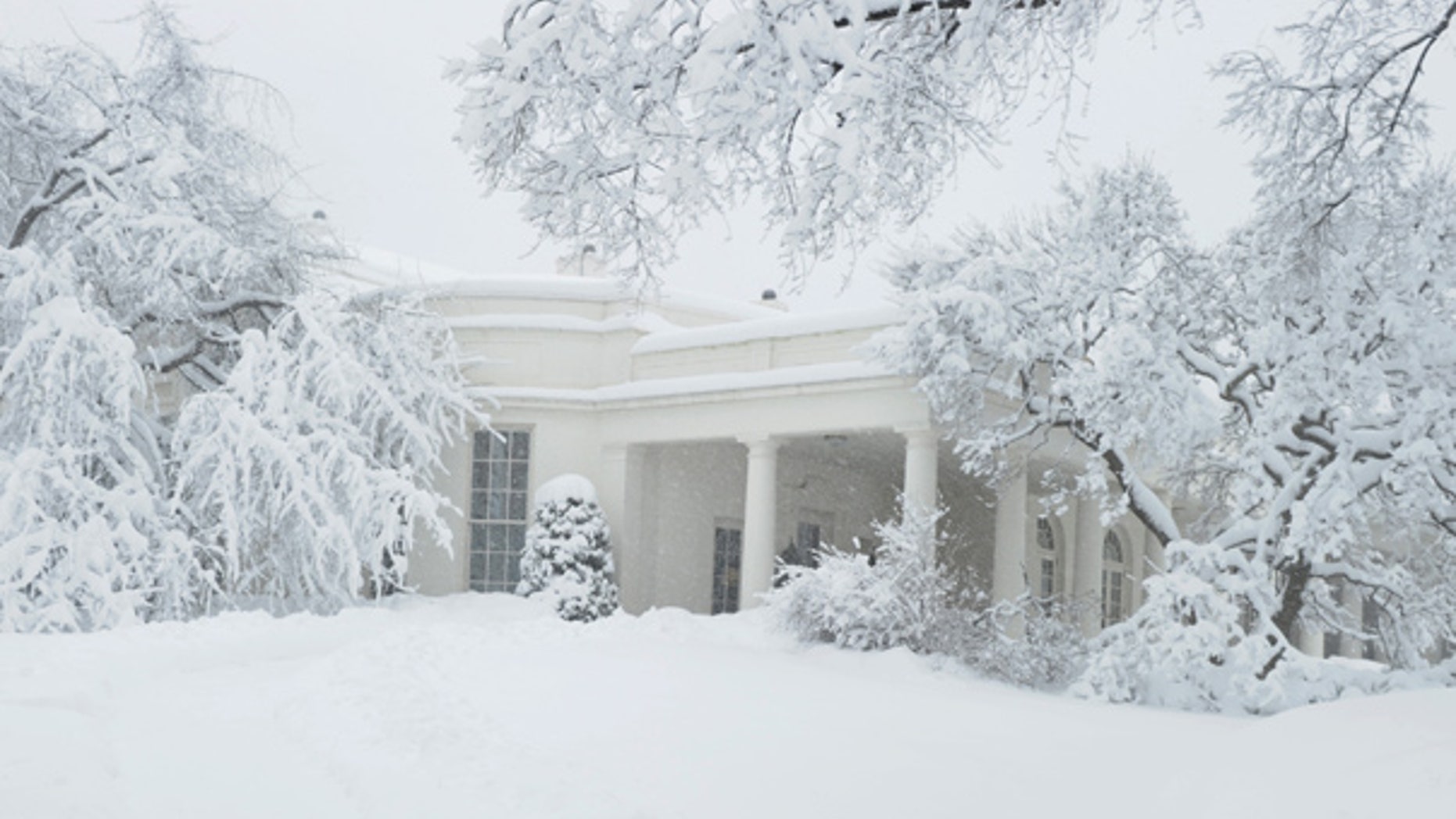 The cost of the capital-region snowstorms keep piling up.
Not only are the two blizzards estimated to cost taxpayers about $100 million in lost productivity every day the federal government is closed, but Maryland, Virginia and the District of Columbia are all seeking emergency federal aid to reimburse their budgets for the multi-million dollar storm recovery.
Estimates of what requests will add up to are not yet available and the federal government typically taps into a nearly literal rainy-day fund set aside for states that declare emergencies from natural disasters. President Obama's fiscal year 2011 request for the Disaster Relief Fund, which provides "disaster response and resilience efforts," is $1.95 billion.
Top local officials are making clear they intend to seek as much as possible, as they blow through their snow removal budgets to grapple with the region's record snowfall.
"You should see millions of dollars coming into the local government's treasury from the Obama administration," D.C. Mayor Adrian Fenty told D.C. residents on Thursday after speaking a day earlier with Homeland Security Secretary Janet Napolitano.
"She's already been working with our government agencies and others around the region," Fenty said. "They're ready to receive our formal applications for reimbursement for many of the expenses that are related to the two big snows."
The federal government is already paying for part of the D.C. cleanup, since members of the D.C. National Guard have been deployed to help city emergency officials.
Lt. Col. Kevin McAndrews, a spokesman for the Guard, told FoxNews.com about 200 D.C. Guardsmen, along with 28 Humvees, are helping city police, fire and homeland security agencies. The tab for the Guard is picked up by the Pentagon.
"Their mission is to support the city by transporting police officers, firemen, paramedics and other emergency personnel to and from their work stations," he said, adding that they are also transporting doctors and nurses to hospitals so they can respond to medical emergencies.
"We have been operating 24/7 with 12-hour rotational shifts since last Friday when the city requested our support," McAndrews said in an e-mail.
In Virginia, the state had requested $50 million from the federal government for the last big snowstorm in December and could request more after the past week's white-out.
"It's probably a pretty good bet" that Virginia will seek more funding, Bob Spieldenner, director of public affairs for the Virginia Department of Emergency Management, told FoxNews.com.
He said officials are still in the recovery phase and that it will take a few weeks to determine how much funding they may seek. He explained that it takes months to process such requests, and that, "We may only get a portion of those funds."
Before this snowfall, Maryland had spent nearly $60 million on clean-up. The cost of recovery after the back-to-back storms are likely to exceed that by a wide margin.
The region will be able to qualify for federal disaster assistance because Napolitano is going to count the two major storms over the past week as one -- meeting the snowfall threshold of 28 inches to qualify for funding.
"Because there has not been time for the cleanup, we will now be able to meet that 30 inches or more declaration of an emergency eligibility," Maryland Sen. Barbara Mikulski said in an interview with WTOP radio.
"Hopefully they can help us on the back end in terms of paying for this," Maryland Gov. Martin O'Malley told CNN on Thursday. "It's made a wreck of the streets. We hope it doesn't make a wreck of the county and state budgets as well. With a little federal assistance that would be very, very helpful."
The cost of the historic storms are sure to swell in the coming days and weeks, at a time when local and federal budgets are severely strained.
With the federal government having been closed for four-and-a-half days, the cost in lost productivity alone is estimated to be in the neighborhood of $450 million.
According to the Office of Personnel Management, that estimate covers 270,000 federal employees in the D.C. region. Spokesman Edmund Byrnes said that figures does not count employees in intelligence agencies, but it also doesn't factor in the "many" employees who are telecommuting.
Byrnes said that the government's "essential functions" are still being performed.
"Emergency staff are in place and mission-critical employees remain in contact with their agencies at all times during the snow emergency to maintain continuity of government operations," he said in an e-mail.
On the upside, some economists predict that the Mid-Atlantic and Northeast snowstorm could benefit the economy because people suffering from cabin fever should be shoveled out by the weekend and ready to hit the malls or other indoor retail venues.