Smithsonian fast-food workers strike over minimum wage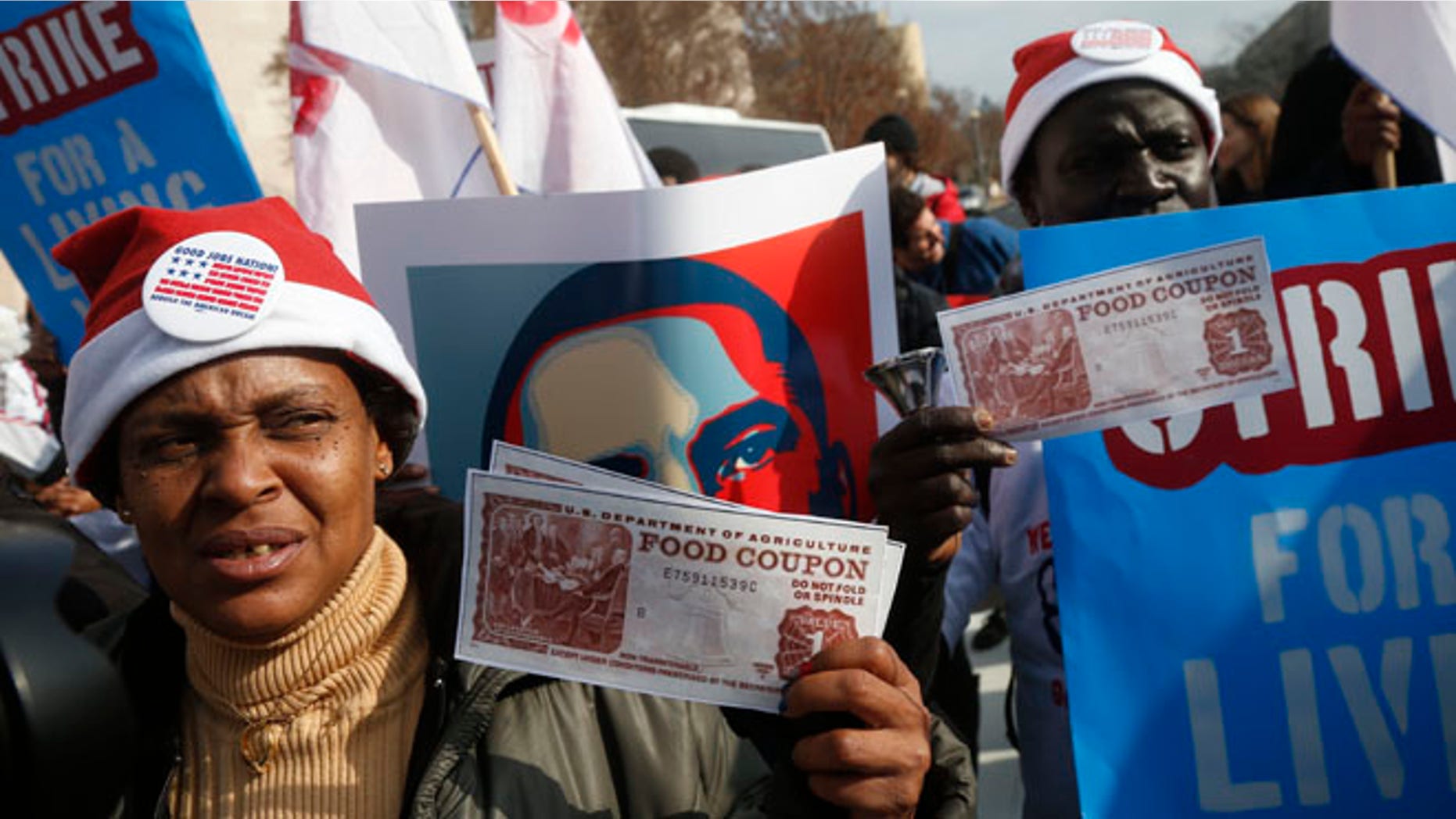 Fast-food workers at the Smithsonian Air and Space Museum walked off the job Thursday as part of national protests calling for an increase in the federal minimum wage.
The McDonald's employees were joined by more than a dozen lawmakers -- members of the House Progressive Caucus -- in joining what organizers say will be a 100-city strike of fast-food workers.
While business groups warn that a significant increase in the federal minimum wage could end up costing jobs in the long run, some are calling for an increase from the $7.25 an hour minimum, to $15 an hour. As part of the Smithsonian walk-out, Democratic lawmakers and activists called on President Obama to sign an executive order to make companies that contract with the government pay a "livable wage."
"In the richest country in the world, no one working full time should be living in poverty," Rep. Keith Ellison, D-Minn., said in a statement.
Organizers say walkouts are planned in 100 cities, with rallies set for another 100 cities. But it's not clear what the actual turnout will be, how many of the participants are workers and what impact they'll have on restaurant operations.
The actions would mark the largest showing yet in a push that began a year ago. At a time when there's growing national and international attention on economic disparities, labor unions, worker advocacy groups and Democrats are hoping to build public support to raise the federal minimum wage of $7.25, or about $15,000 a year for full-time work.
Despite the growing attention on the struggles of low-wage workers, the push for higher pay in the fast-food industry faces an uphill battle. The industry competes aggressively on value offerings and companies have warned that they would need to raise prices if wages were hiked. Most fast-food locations are also owned and operated by franchisees, which lets companies such as McDonald's Corp., Burger King Worldwide Inc. and Yum Brands Inc. say that they don't control worker pay.
The Associated Press contributed to this report.