Six countries join Russia in opposing UN's resolution for peace in Ukraine
While 141 countries voted in favor, 32 countries abstained from the vote
Six countries sided with Russia during a United Nations General Assembly resolution on Thursday, in which 141 countries voted to end hostilities in Ukraine and for Russia to withdraw its forces.
Belarus, North Korea, Syria, Eritrea, Mali and Nicaragua all joined Russia in opposing the declaration.
While the resolution does not force Russia into leaving Ukraine, it signifies an international censure against Moscow's aggression.
The vote marks a slight increase from the four countries who voted against an October resolution denouncing Russia's annexation of Ukrainian territories. Mali and Eritrea abstained from the vote during that time.
FOX NEWS POLL: HALF SAY US SHOULD SUPPORT UKRAINE AS LONG AS IT TAKES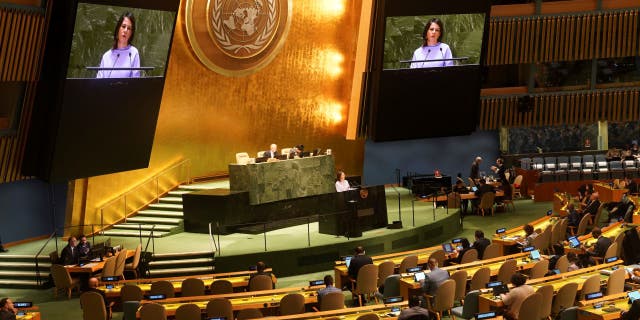 The six countries opposing the resolution have developed close military ties with Russia. Amendments proposed by Belarus would have stripped much of the resolution's language but were resoundingly defeated.
Countries who abstained during Thursday's vote included South Africa, China and India.
Ukrainian Foreign Minister Dmytro Kuleba took the 141-7 vote as a victory, saying it represents global support for Ukraine.
PRESIDENT BIDEN MAKES SURPRISE VISIT TO KYIV, UKRAINE, MEETS WITH PRESIDENT ZELENSKYY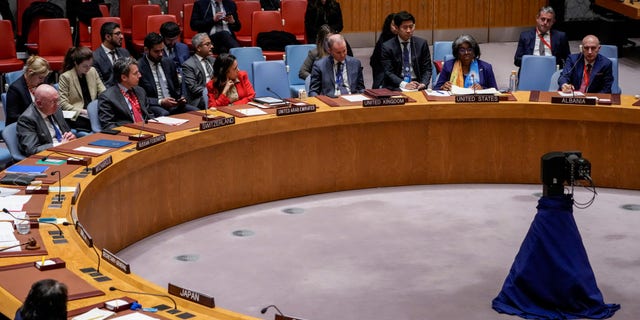 "This vote defies the argument that the global south does not stand on Ukraine's side," Kuleba said. "Many countries representing Latin America, Africa, Asia voted in favor."
CLICK HERE TO GET THE FOX NEWS APP
Friday will mark one year since Russian military forces invaded Ukraine. The war has killed tens of thousands on both sides, demolishing entire Ukrainian cities and causing higher food and fuel costs prices worldwide.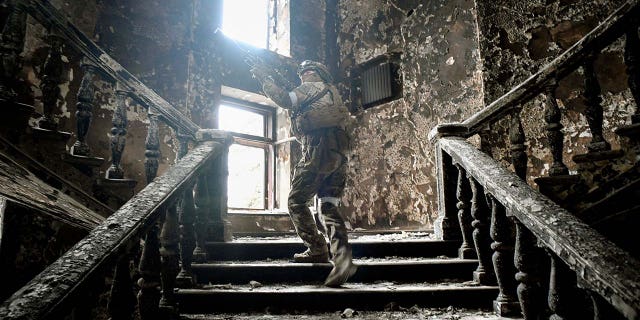 The Associated Press contributed to this report.