Showdown in Congress over DREAM Act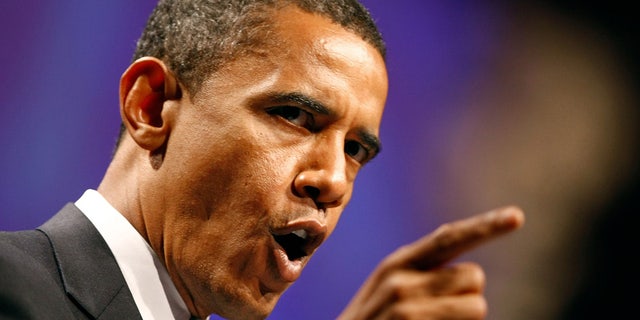 With the clock ticking before Republicans take over the House of Representatives, President Obama and Democrats are indicating they are prepared to make a full-throttle push to pass an immigration bill during the lame duck session.
But many on both sides of the immigration debate say that the Development, Relief, and Education for Alien Minors (DREAM) Act, which would allow undocumented students to attend college at in-state tuition rates and earn legal status, faces a slim chance of becoming a reality.
Proponents of tough immigration enforcement say President Obama and Congress have far more pressing issues to address – such as unemployment and other economic problems – to tackle a subject as complex and divisive as immigration.
"Ultimately, Congress's big job in the lame duck session is to figure out whether they want to extend Bush-era tax cuts, and deal with spending bills," said Bob Dane, press secretary for Federation for American Immigration Reform (FAIR), an influential Washington D.C.-based group that pushes for strict immigration policies. "The time left in this lame duck session is short, and it will probably keep them [Democrats] from engaging in mischief."
Dan Stein, who heads FAIR, said the Republicans in the Senate can fillibuster against the measure. The expectation is that the Senate would deal with the measure first, and if it passes there, it would go before the House of Representatives.
President Obama on Tuesday told three members of the Congressional Hispanic Caucus who met with him about immigration reform that he would urge Congress to pass the DREAM Act. He indicated to the members – Sen. Robert Menéndez, D-N.J., and Reps. Luis Gutiérrez, D-Ill. and Nydia Velásquez, D-N.Y. – that he would call other legislators to help get their support for the bill.
"This is a mini-amnesty," Stein said. "You can come up with a euphemism for the word amnesty, but it's amnesty. They're trying to wedge this thing through Congress."
"It's an ancillary issue for most people," he said. "They [the Hispanic Caucus] want the president to expend more political capital, appearing to have missed the main message of this last election."
The DREAM Act would grant legal status to immigrants who came to the United States before the age of 16 if they have been in the country for at least five years, have good moral character and attend college or serve in the military for at least two years.
The DREAM Act has failed in repeated attempts to pass. In September, Senate Republicans blocked a defense spending bill to which Democrats had attached the DREAM Act and the "Don't Ask Don't Tell" provision as amendments. Democrats were unable to persuade a single Republican to support the amendments to help them reach the 60 votes they needed.
Despite the setbacks, proponents see the DREAM Act, with its emphasis on children, as the most sympathetic part of a larger immigration reform campaign that seeks to bolster enforcement but also provide illegal immigrants who meet certain criteria a path to legalization.
Those who have fought to get support for the DREAM Act argue that undocumented children of illegal immigrants should not be penalized for their parents' decision to break immigration laws. They say that everyone, not just the immigrants themselves, suffers when a generation of young people cannot pursue higher education because they cannot afford the out-of-state tuition rates that many states charge undocumented students.
Out-of-state tuition rates often are double in-state tuition.
"We have a unique opportunity to enact the DREAM Act before Congress adjourns this year," said Velásquez, chairwoman of the Congressional Hispanic Caucus, in a statement after the meeting with the president.
She said that passage of the measure would assist "thousands of young people currently victimized by our broken immigration system."
But opponents of the bill say that illegal immigrants should not get a break on in-state tuition when U.S. citizen students who live outside the state where they want to attend college must pay a higher rate.
"The DREAM Act also will result in illegal immigrants taking more of the limited number of spaces available for students at public universities, crowding out deserving American students," wrote Rep. Lamar Smith, R-Tex., in a blog earlier this year.
Both advocates and opponents of the DREAM Act see the bill's fate as a harbinger of what will lie ahead in battles over a more sweeping immigration reform measure.
"We need the DREAM Act," said Gutiérrez, chair of the caucus's Immigration Task Force, in a statement. "I see it as a down payment on comprehensive immigration reform and we will continue working towards comprehensive reform today, tomorrow and until it passes."
Gutiérrez and Menéndez have acknowledged the bill's uphill battle, while at the same time also saying that right now, it has the best chance of passing than any immigration measure. Menéndez last week said passage of an immigration bill that would give a break to undocumented immigrants would be virtually impossible under a new Congress in which Smith, the Texas Republican, and Rep. Steve King, R-Iowa—staunch supporters of tough laws on illegal immigration—are expected to assume key leadership positions.
Passage of the DREAM Act during the lame duck session could happen, Menéndez said, if retiring legislators, or those who were defeated in the mid-term elections, could be persuaded to vote for the bill. And even that is a challenging undertaking, Menéndez said. "But we have to try," he added.
Some supporters privately said that Republicans leaving Congress -- whether because of election defeats or retirement -- may be planning to work as lobbyists and, so, would be reluctant to go against their fellow party members on hot-button issues.
If Obama will be working the phones, hoping that personal persuasion can win the support of some in Congress, opponents of the DREAM Act vow to make their own calls to ensure the bill remains just a dream.
"This battle is sure to set the course? for immigration in the next two years," said James Robb, vice president of operations for NumbersUSA, on the group's website. "Beating them now will make every battle in the new Congress much easier, since we will have a more sympathetic Congress to work with. However, if the other side wins on the DREAM Act now, this would give the open borders coalition the will and determination needed to pursue more bad stuff in the new Congress."
As doubtful as opponents of the DREAM Act say they are of its passage during the lame duck session, they insist that they will not be caught with their guard down.
"We will fight like crazy to stop it," Stein said.