Sessions says when cities protect illegal immigrants, 'criminals take notice'
LOS ANGELES – U.S. Attorney General Jeff Sessions said he will not stand back and let the national murder rate continue to rise.
During a stop in Las Vegas on Wednesday, the attorney general said he plans to hire 300 additional federal prosecutors to fight violent gangs like MS-13, a ruthless criminal enterprise with roots in El Salvador.
The national murder rate has increased 10 percent the past year. According to Sessions, that's the largest increase since 1968.
Sessions was in the City of Lights to continue his fight against Sanctuary Cities. He said too many jurisdictions are still refusing to cooperate with federal authorities and are protecting criminal who, under federal law, should be deported.
SESSIONS SAYS SANCTUARY CITIES RISK LOSING DOJ, DHS GRANTS
The Justice Department is threatening to withhold federal funding from cities that don't cooperate with federal officials in enforcing immigration laws.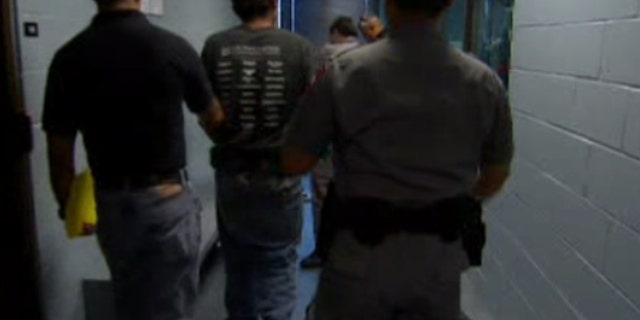 "When cities like Philadelphia, Boston or San Francisco advertise that they have these policies, the criminals take notice," Sessions said in Vegas.
He said lax immigration enforcements leads to increased violence. He pointed to Kate Steinle, who was killed by an illegal immigrant in San Francisco who allegedly moved to that city because of its sanctuary status.
"Her death was preventable — and it should have been prevented," Sessions said. "He walked the streets freely because San Francisco refuses to cooperate with Immigration and Customs Enforcement. In fact, he admitted that one reason he was in San Francisco that day was that he knew the city had these policies in place."
SANCTUARY CITIES LOSE ACCESS TO FEDERAL GRANTS THAT REQUIRE COMPLYING WITH FEDERAL IMMIGRATION LAW – CUE THE HISTORIANS
Right now, four cities, four counties and two sanctuary states are undergoing a legal review by Sessions, including Vegas, where he urged Clark County to cooperate with ICE. In all, he said, some 300 jurisdictions refuse to cooperate with federal immigration officials.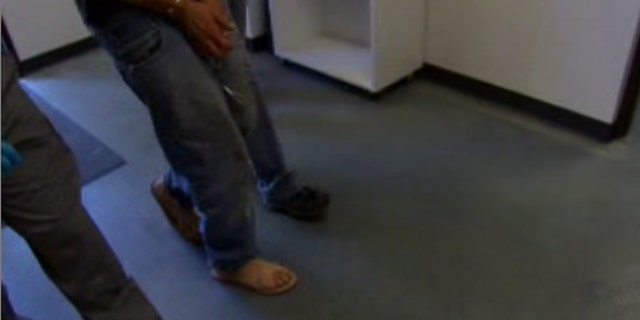 "These jurisdictions," he said, "are protecting criminals rather than their law-abiding residents."
He said cooperation will help the government dismantle gangs like MS-13, which is wreaking havoc across the country.
"To take these gangs off of our streets," he said, "we need cooperation between law enforcement at the federal, state and local levels."