Senate Passes Tax Package, Sends to House for Vote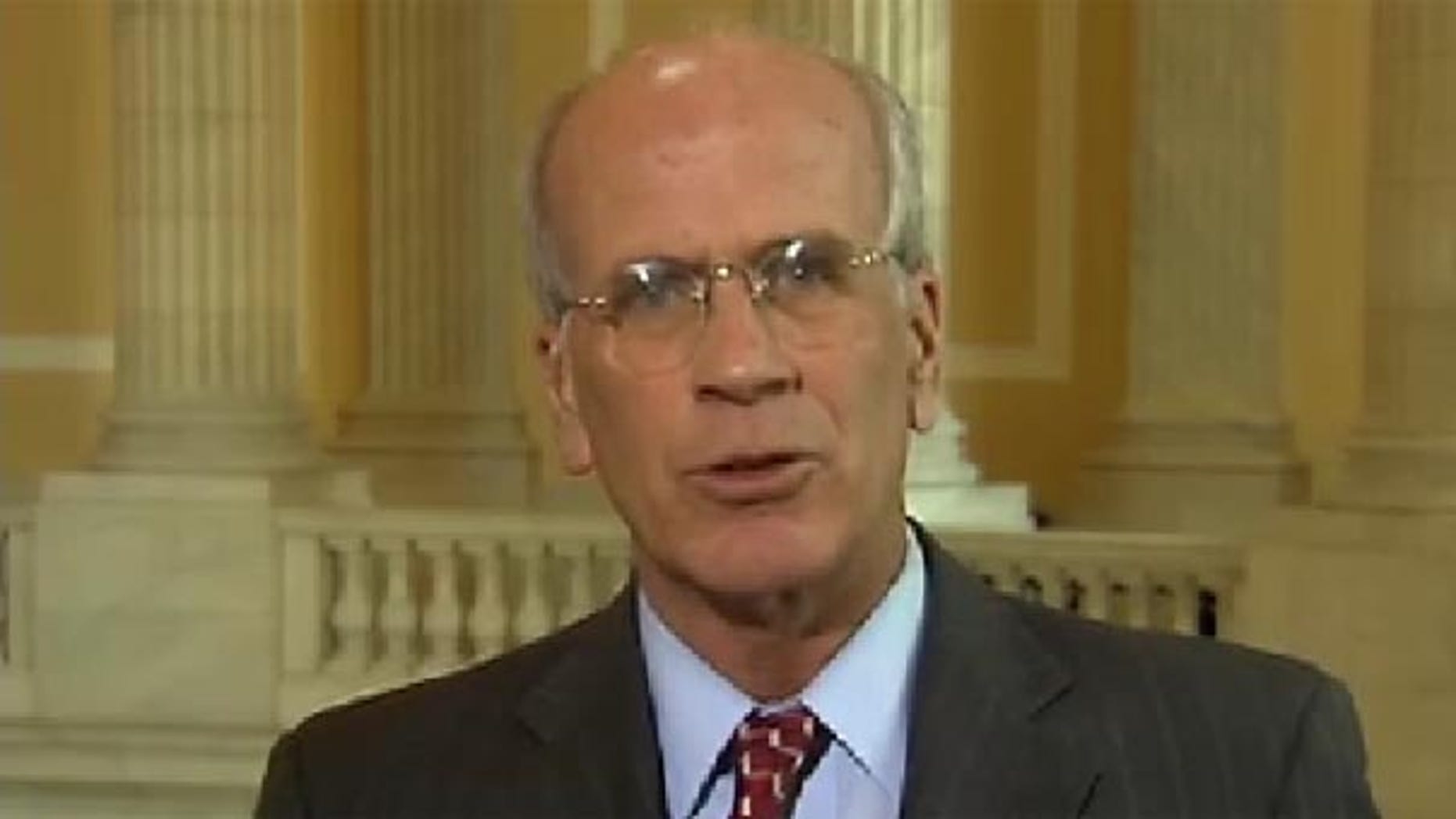 The Senate overwhelmingly passed President Obama's tax package negotiated with Republican leaders, setting up a final vote in the House expected as early as Thursday.
The Senate approved the tax extenders that would add nearly a trillion dollars to the U.S. debt in a 81-19 vote.
The tax deal package would extend current income tax rates for another two years and add hundreds of billions in additional spending through sweeteners and a 13-month extension in jobless benefits.
Sen. Robert Menendez, D-N.J., hailed the Senate passage in a statement in which he attacked Republicans for insisting that tax cuts for the wealthy be included in the package.
"It is astounding that Republicans prioritized millionaires and adopted questionable negotiating tactics to protect them, including working in lockstep to deny medical treatment for ailing 9/11 responders," he said.
"But for many of us, this is not about whether or not to support tax cuts for millionaires, it is about whether we are going to stand up for the middle class, protect them from the tax increase that's looming two weeks from now and actually provide significant additional relief beyond that," he said.
The deal was approved by Republicans and Obama but faces stiff opposition among House Democrats who say Americans should have to pay larger percentages of taxes on bequeathed estates than is negotiated in the deal.
As he prepared to enter a meeting with CEOs from 20 of the country's largest companies, Obama urged Congress to pass the tax legislation.
"I know there are different aspects of this plan to which members of Congress on both sides of the aisle object. That's the nature of compromise. But we worked hard to negotiate an agreement that's a win for middle-class families and a win for our economy, and we can't afford to let it fall victim to either delay or defeat," he said.
Before the final Senate vote, an error in the legislation failed to jeopardize the deal.
Sen. Mary Landrieu, D-La., came to the Senate floor to announce a "mistake" in the legislation. She said a program to extend low-income housing tax credits for people who lost homes during Hurricanes Katrina and Rita was left out of the bill even though it was a deal that all sides approved.
Landrieu said the money is needed for two more years to complete the projects and its inclusion was blessed by the White House and the entire Louisiana delegation of nine lawmakers, two Democrats and seven Republicans. Finance Committee Chairman Max Baucus, D-Mont., followed to say that she was right.
Three amendments also failed to gain traction as expected. An amendment from Sen. Tom Coburn, R-Okla., to pay for the costs of extending unemployment insurance payments by reducing unnecessary and duplicative spending failed in a 47-52 vote.
Another amendment from Sen. Jim DeMint, R-S.C., to permanently extend the Bush-era rates, permanently repeal the estate tax, and to permanently provide alternative minimum tax relief failed in a 37-63 vote.
The third amendment was from Sen. Bernie Sanders, I-Vt., to "provide an extension of 2010 tax cuts only for the bottom 98 percent of taxpayers, to reform the estate tax, to extend "the making work pay credit in lieu of a payroll tax holiday, to provide relief for senior citizens, and to provide for improvements in infrastructure, energy and water."
The legislation now goes to the House where debate could begin as early as Thursday. House Democrats have pledged to make a change, most likely relating to the estate tax. Or they could consider a change in the estate tax provision as a stand-alone issue.
Another option is to "divide the question" as Democrats did on a bill for supplemental funding of the war in Iraq. To give anti-war Democrats cover, the maneuver -- used a number of times -- ensured anti-war Democrats a vote on their issue but enabled the House to vote on war funding and not leave troops in the lurch.
Still, the vote doesn't sit well with liberal Democrats like Rep. Peter DeFazio of Oregon who said it's like going "back to square one" after House Democrats voted on a resolution last week to refuse to bring up the bill for a vote.
Rep. Peter Welch, D-Vt,. told Fox News on Wednesday that he doesn't think House Democrats have the vote to kill it, but the bill is too costly.
"It's too few jobs and too much debt," Welch said, adding that Democrats support existing middle class tax rates, but "there's about a $200 billion ransom here that's being paid to get the support of the Senate Republicans and it's going from bad to worse. ... The estimates are that the cost of each job is going to be $400,000 if we borrow in order to finance that recovery."