Senate panel approves bill requiring police to get a warrant to read emails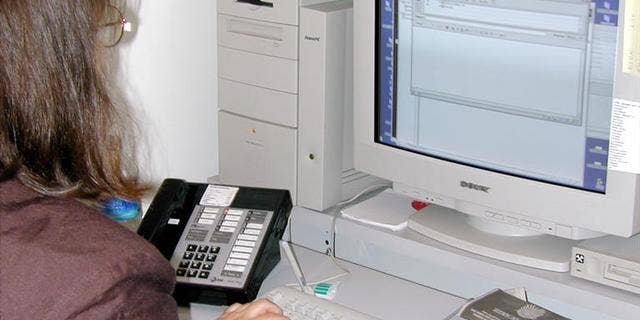 NEWYou can now listen to Fox News articles!
A key Senate panel approved legislation Thursday that would require police to obtain a search warrant from a judge before they can read a private citizen's emails, Facebook messages or other electronic communications.
The revised Electronic Communications Privacy Act (ECPA) passed by the Senate Judiciary Committee will now move on to the full Senate for a vote. Passage would be a victory for privacy advocates, who say current privacy rules have been left in the dust by technological progress.
[pullquote]
Committee Chairman Sen. Patrick Leahy (D-Vt.), who played a key role in drafting the original bill, has called the existing law, written 26 years ago, "anachronistic."
Leahy said that Americans "face even greater threats to their digital privacy, as we witness the explosion of new technologies and the expansion of the government's surveillance powers."
The revised law will make it more difficult for the government to access the content of a consumer's emails and private files from Google, Yahoo and other Internet providers.
Under the Electronic Communications Privacy Act (ECPA) of 1986, police only need a subpoena, issued without a judge's approval, to read emails that have been opened or that are more than 180 days old.
The updated law would require a judge to sign off on a warrant to obtain any email from any time period from a third-party provider. It also eliminates the "180-day rule" that in the past has established different legal standards for law-enforcement to obtain older emails.
"[When the current law was drafted,] no one could have imagined that emails would be stored electronically for years or envisioned the many new threats to privacy in cyberspace," Leahy said. "That is why I am working to update this law to reflect the realities of our time and to better protect privacy in the digital age."
The Justice Department and other law enforcement agencies have resisted the changes over concerns that investigations could take longer due to the new requirement in response to these issues. An amendment from Senators John Cornyn (R-Texas) and Mike Lee (R-Utah), which was passed by voice vote, will modify the provision to allow a delay of notice for up to 90 days for governmental agencies that are not law enforcement.
This is not the first time that the topic of email privacy has been raised in the Judiciary Committee, where Leahy introduced the bill nearly two years ago.
"After decades of the erosion of Americans' privacy rights on many fronts, we finally have a rare opportunity for progress on privacy protection." Leahy said Thursday.
The Associated Press contributed to this story.