Sen. Inhofe reportedly veers off runway after landing small plane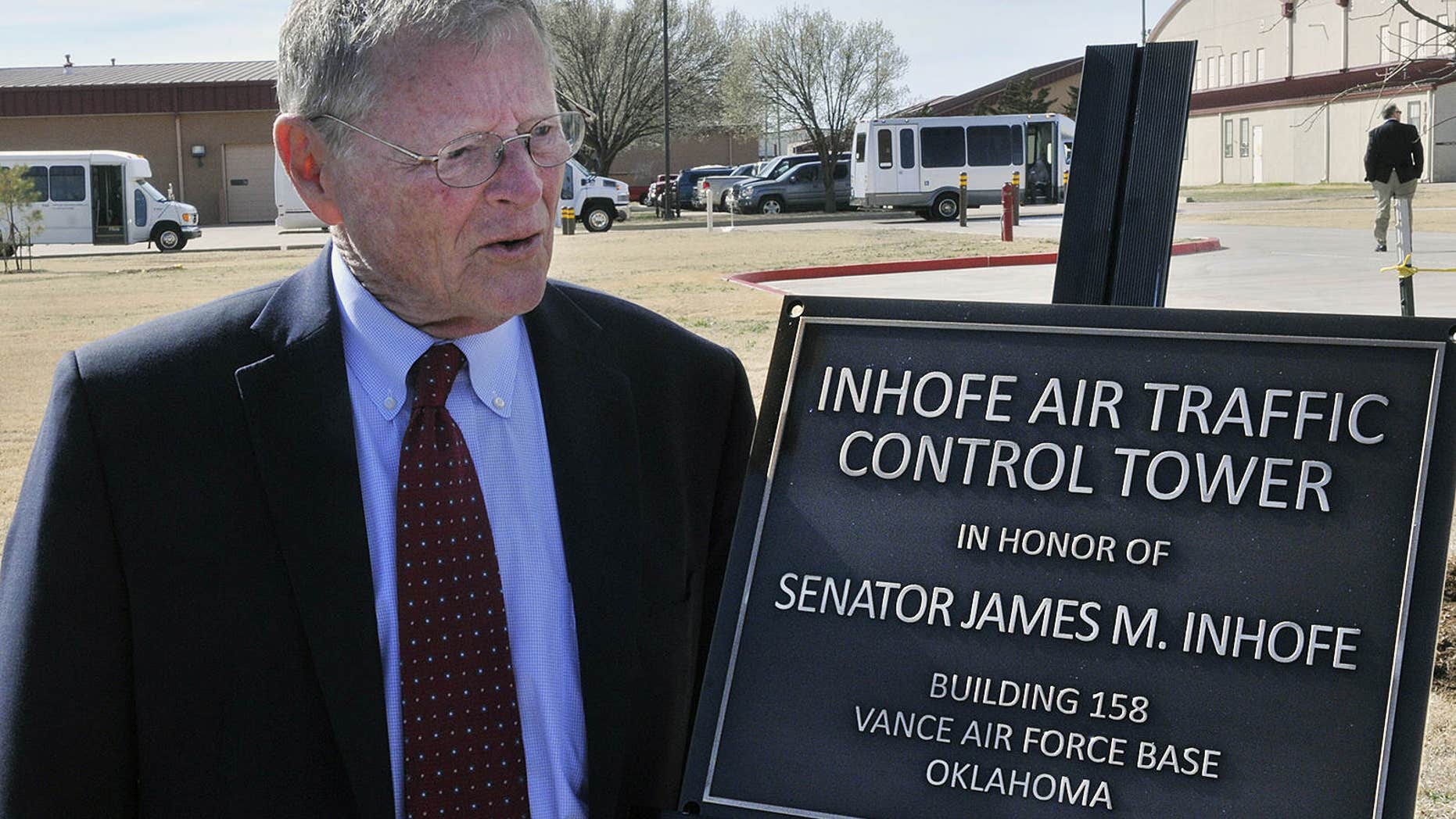 Senator Jim Inhofe walked away unscathed Sunday night after reportedly skidding off an Oklahoma airport runway after landing a small plane.
Donelle Harder, a spokeswoman for Inhofe, said the 81-year-old Republican was out flying when severe weather forced him to land near Ketchum at around 7 p.m. Much of the state had been under a severe thunderstorm watch Sunday.
FAA spokesman Lynn Lunsford told the Associated Press the agency had received a report that a pilot veered into some brush to avoid a deer on the runway. The agency didn't release the pilot's name but said the person was not injured.
According to the Tulsa World, the Oklahoma Highway Patrol initially indicated that Inhofe was taxiing down the runway and swerved to avoid hitting an animal. However, Oklahoma Highway Patrol spokesman Paul Timmons told the paper that the report was unconfirmed.
However, an Inhofe spokesperson confirmed to ABC News early Monday that it was indeed Inhofe behind the controls.
Inhofe, an avid pilot, "walked away and is now at home with his family celebrating" the July Fourth holiday, Harder said in a statement. Harder told the Tulsa World she couldn't confirm whether Inhofe veered off the runway to avoid an animal.
Inhofe has over 11,000 flight hours, according to a biography on his website. He has been a pilot for decades and is known for flying to campaign stops across the state.
In 2011, the senator ran afoul of the FAA when he landed a plane on a closed runway at a rural South Texas airport even though there was a giant yellow X and trucks on the runway. Workers on the ground scrambled to get out of the way.
Inhofe's son, Perry Inhofe, died in a small plane crash in November 2013.
The Associated Press contributed to this report.